Oreo Ice Cream Parfaits are perfect for serving for your family or hosting a party! Great and EASY idea for you to put together. Delicious too!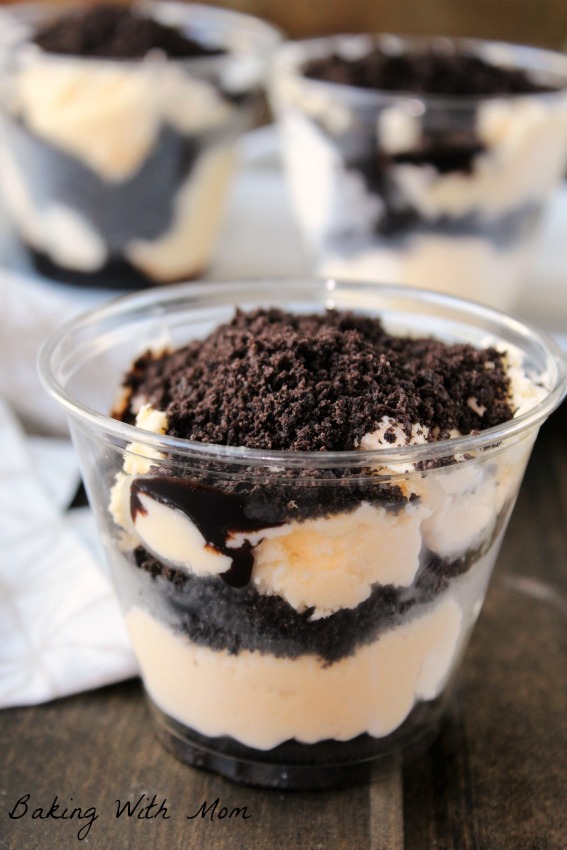 *This post contains affiliate links. If you click on a link and make a purchase, I will receive a small commission at no additional cost to you. You can read our disclosure policy here. 
Yesterday, we had a family fellowship group over at our house. What is that? Well, at our church, we have Sunday morning, evening and Wednesday evening church services. On the 5th Sunday of the month, when it happens, we have small group fellowships in a home. Last night, we hosted.
Enjoying a meal together, a devotion and fellowship made for a great evening. One of the families brought caramel brownies (yum!) and ice cream. When they left, they left the ice cream with us and I must say, our 15 year old son, Ryan did not argue. Well, this morning, I decided to make something with that ice cream. I don't think Ryan will mind the Oreo Ice Cream Parfaits either.
…