Easy Homemade Granola with simple and delicious ingredients is so much cheaper to make at home than to buy at the store. While cooking, the cinnamon will make your home smell lovely!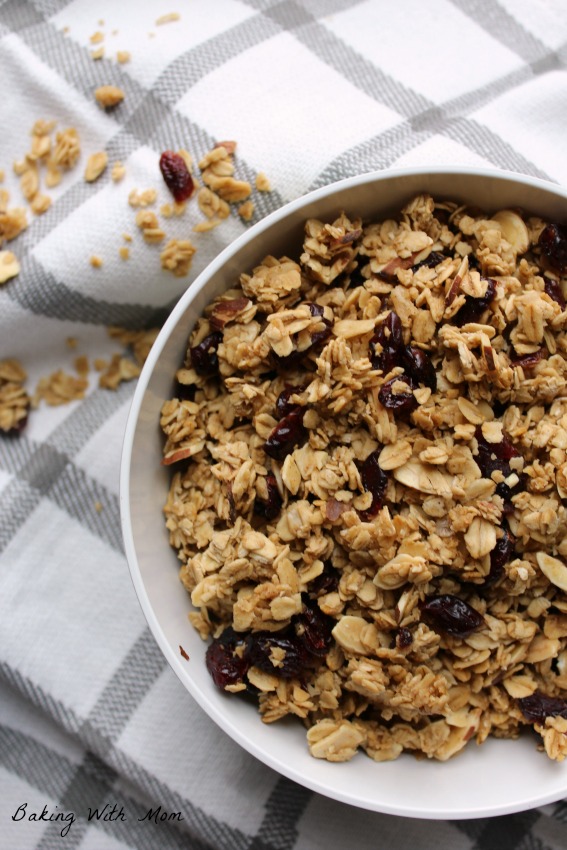 We love this easy homemade granola. It always gets gobbled up in our house. In fact, it rarely makes it past a couple days.
After I made this batch, my husband asked me why I don't just make a quadruple batch.
…