Caramel Shortbread Cookies with delicious (and easy to make) shortbread topped with caramel and chocolate. Add to the top salty pretzels and you have yourself a "WOW" dessert!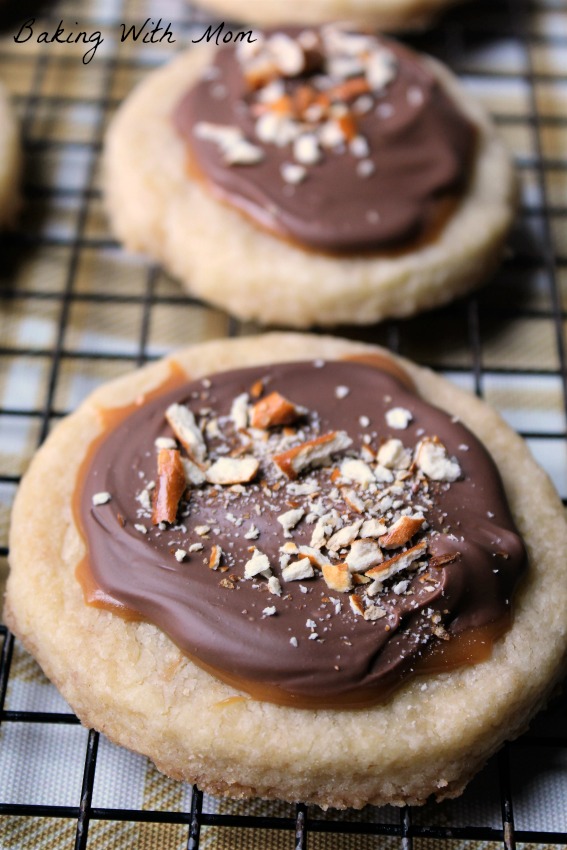 I love sending our oldest, Ryan, food texts. After I make something delicious and worthy of cyber-fame, I send it to him to make him long for home. It's not cruel, it's just to remind him the fast food he is eating with the cross country team after a meet is no way better than my cooking. It's job security.
The caramel shortbread cookies deserved to be sent through cyberspace. And I got a text back from him. Except this time, he was at a race he wasn't running in, it got delayed and he was there hours longer than he thought he would have to be and on the way home he didn't have money to buy the food the team was buying.
…