Easy Crock Pot Beef Stew takes a little time to prepare but comes together easily. Great for supper in the cold winter months, this beef stew will cook all day in your crock pot.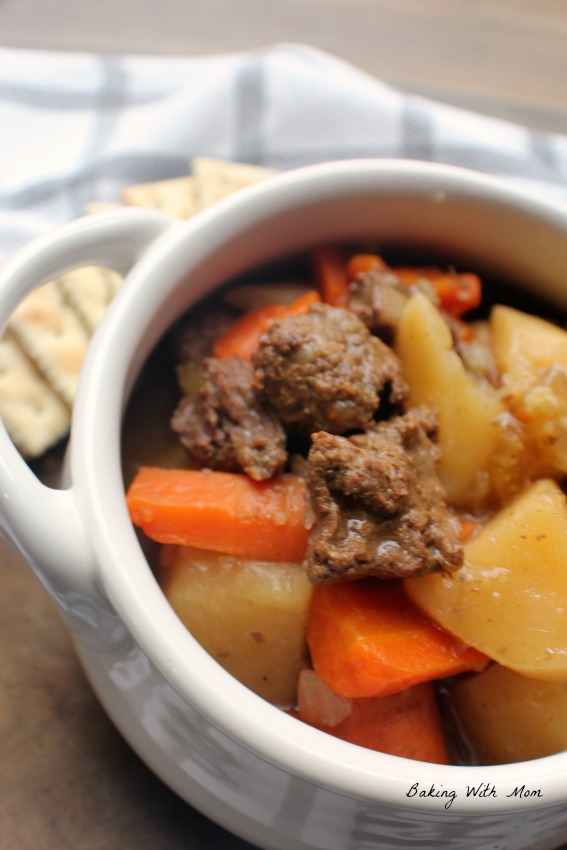 *This post contains affiliate links. If you click on a link and take action, I will receive a small commission at no additional cost to you.
I love me some beef stew. Especially beef stew that is easy crock pot beef stew. If it cooks all day while I am working on something else, how can that go wrong?
Simple suppers for busy families. The name of the game, right?
…