These peanut butter chocolate chip oatmeal cookies have loads of chocolate flavor plus the sweetness of raisins mixed together. These delicious cookies are a bit crumbly, but that makes them even better in my opinion. Why? Well, they can top fruit of course.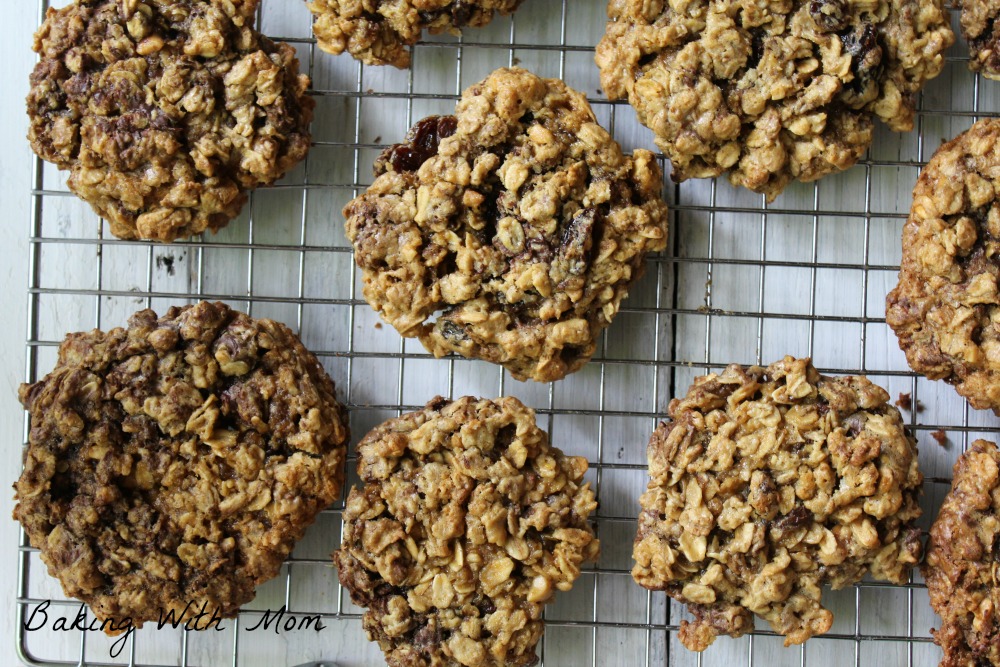 I have a bunch of these sitting on my island right now. If I was a carefree, wild and crazy kind of gal, I would eat about 10 of these Peanut Butter Chocolate Chip Oatmeal Cookies. But since I am sensible, I will limit myself to the one that had before lunch.
That's right, before. Don't judge.
…