Classic Vanilla Crunch Mix with rice cereal, M&M's and vanilla almond bark, is a simple and delicious snack mix for those last minute Christmas preparations. Kid friendly and adult friendly too!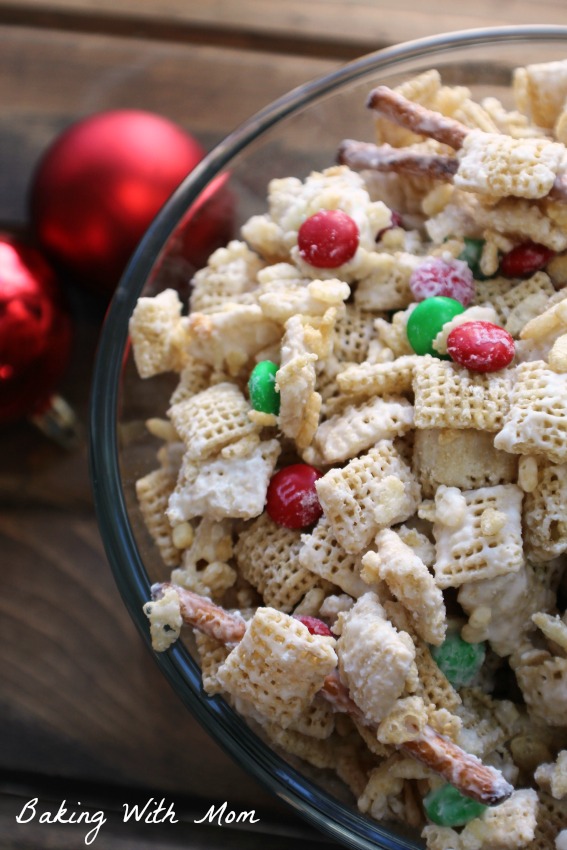 Any last minute plans you have to make for Christmas? Any Christmas parties you signed up for at the school that you forgot you needed to bring a snack too? Well, I have an EASY and SIMPLE snack you can make.
This Classic Vanilla Crunch Mix is loaded with pretzels, M&M's, Rice Cereal and Vanilla Almond Bark. No baking required, just melted almond bark.
…