M&M Shortbread Cookies with M&M candies and a ribbon of chocolate throughout a shortbread cookie bar.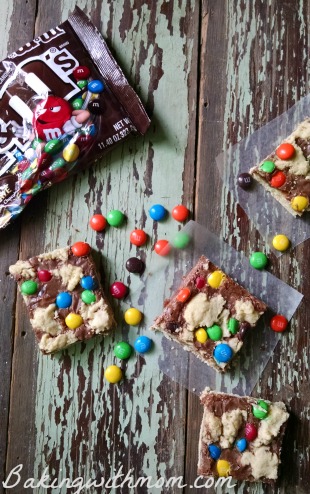 Content updated 4/3/2018
M&M shortbread cookies were the sweet treat I was looking for the other day.  Well, almost.  I was looking to completely copy a cookie I had eaten a few weeks ago at Cora's piano recital.  It was the perfect M&M blend of sweet and chocolate-y, with an almost dry cookie crust.
In a nutshell, it was really, really good.
…