Caramel Chocolate Chip Skillet Cookie with drizzled caramel on top. I really don't know how to add to that introduction. It pretty much speaks for itself.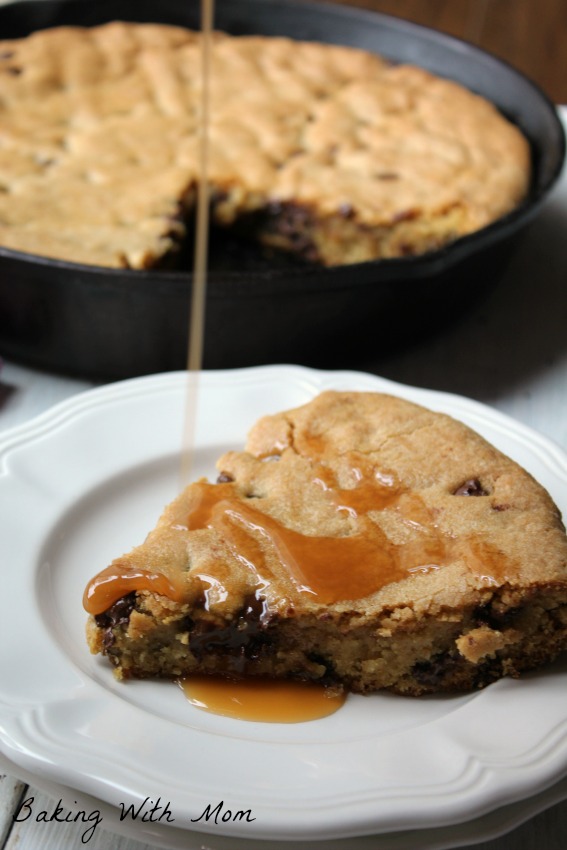 *This post contains affiliate links. If you click on a link and make a purchase, I will receive a small commission. You can read our disclosure here.
Do you ever go to a restaurant with good intentions of getting the dessert after meal but by the time you eat your meal, you are full. That happens to us a lot. I want to get cookie desserts like this Caramel Chocolate Chip Skillet Cookie, but after the meal of chicken (usually) I am full.
Right? Well, never fear, you can make restaurant quality desserts at home. Cheaper too.
…