Butterscotch Cheesecake Bars is a dessert your guests will rave over. Delicious, sweet and easy to make, your family will thank you.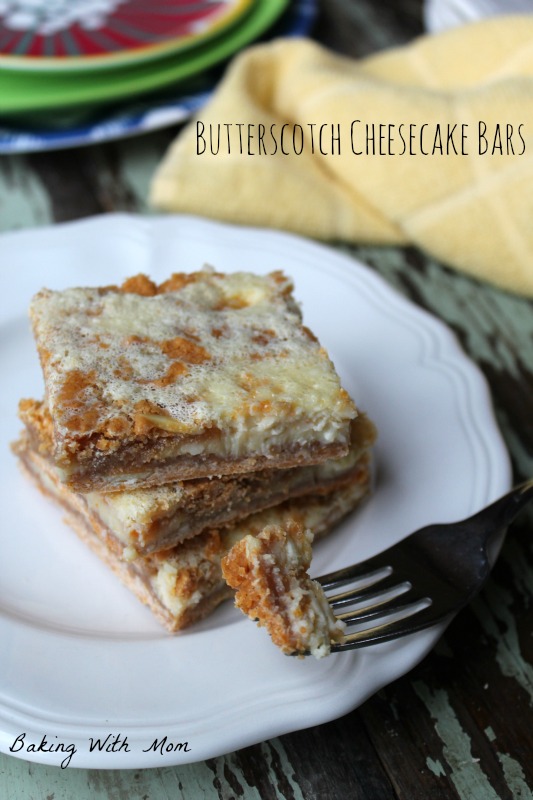 *This post does contain affiliate links.
Butterscotch Cheesecake Bars was a dessert I really didn't need to make. You see, I was making it for a benefit in honor of a sweet boy and his family.  I wasn't entirely sure how it would turn out; so I made it with time to spare, to be able to try it then cut it up and send it to the benefit.
I didn't like the way it was hard to get out of the pan and I didn't want them to have to deal with a sticky dessert. So we kept it, I made a few other things and we ate it.
…