Pull Apart Apple Cinnamon Bread with apples, Craisins, biscuits and drizzled in frosting is a great snack or breakfast for the family. Easy to make and sooo delicious!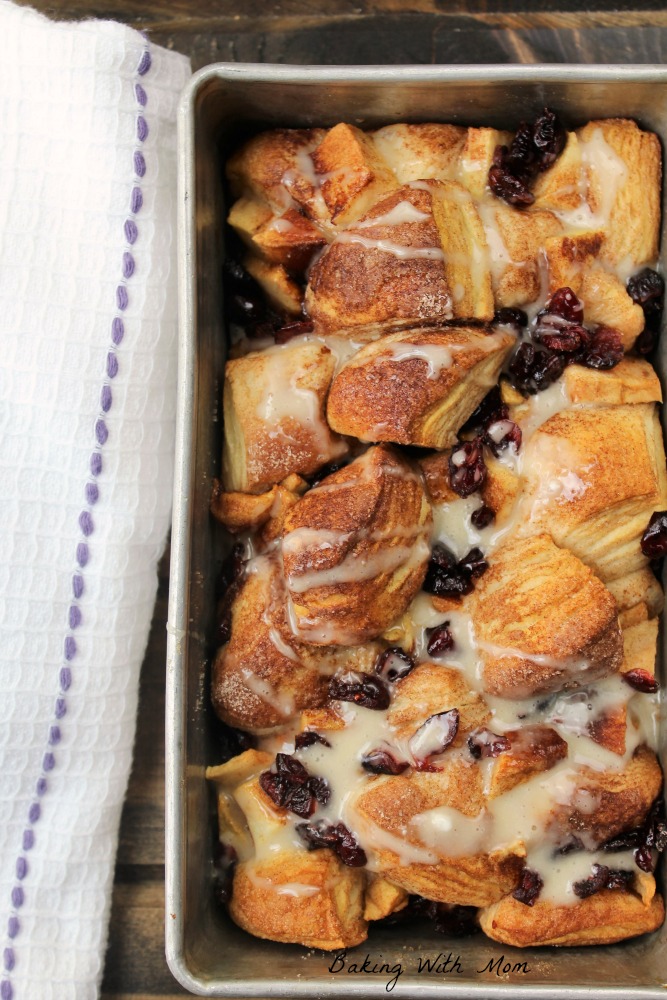 *This post contains affiliate links. If you click on a link and make a purchase, I will receive a small commission at no additional cost to you. You can read our disclosure here. 
Good things can come from a clearance item. Like when I made the Stuffed Breakfast Biscuits the other day. Fabulous recipes born from the desire to use up those deals. Gotta justify buying them, ya know. 😉
Pull Apart Apple Cinnamon Bread came from me spying the last can of Pillsbury Biscuits sitting in the back of the fridge. They were going to expire soon and I didn't want them to go to waste.
…