Are you a mom who wants to get involved, but aren't sure how or when you will find the time? Read on, I'm right there with ya.
So after chasing around four children, dropping three of them off at school, picking them up, feeding the clan dinner, helping with homework, spending time with my husband, my day is pretty much full. (Not to mention the time I spend working on this blog!)
I know that being involved with my church is not only important to my growth as a Christian, but also for the encouragement of others. However, when I am supposed to find the time to do one more thing?? Most importantly, does what I do really matter to the church family?
I have come to learn there is always time for what you want there to be time for.  I also have learned that EVERYONE has a special gift that they can use to glorify God.
As a mom of young children, I personally have turned nap time into ministry time. Baking cookies for a church gathering or making a meal for a family in need works great in those "golden" two hours of nap time.
There is always some way you can help and always some way you can get involved. Are you already involved, maybe there is someone who isn't and doesn't know where to start. In my eBook Supercharged: Plugging Into Ministry and Encouraging Others To Do The Same, I talk about the different ways you can help support your church and how you can help plug others into ministry.
When I say ministry, that covers a wide spectrum of opportunities to help.  From DIY, to children's teachers, to bakers and more, we are all needed. Find out here how and why you should get involved.
This is a men's ministry outreach, but look at the work that is involved to put it together! The opportunities to help are numerous. I made this Oreo Cake.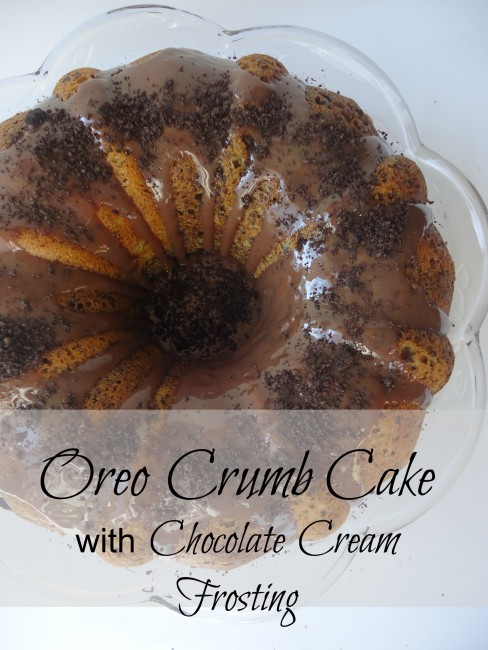 Questions on how you can get involved? Right now Supercharged is on sale for only $2.99. It is a quick read that will hopefully leave you feeling (and wanting!) to be Supercharged.
Supercharged into the New Year.