Simple Suppers For YOUR Family-a series for YOU! Easy, delicious recipes your family will love.
This series is starting to help families decide what is for supper! I love that! It was my goal to bring families together at the table no matter how busy and crazy their schedules are.
It is fully achievable to sit down and have a meal together. Meals do not have to be complicated! Simple, delicious and wholesome meals are possible. I can help you come up with something for your family.
Really.
I am so thankful for the great bloggers who send in their family friendly recipes to this series. It gives you so much more options and choices…and you can find some great blogs to follow as well!
Cheesy Chicken Spaghetti Casserole – My Heavenly Recipes
Stuffed Bell Peppers – Cook This Again Mom
Pulled BBQ Chicken Sandwiches – Baking With Mom
Sloppy Joes – Bob Evans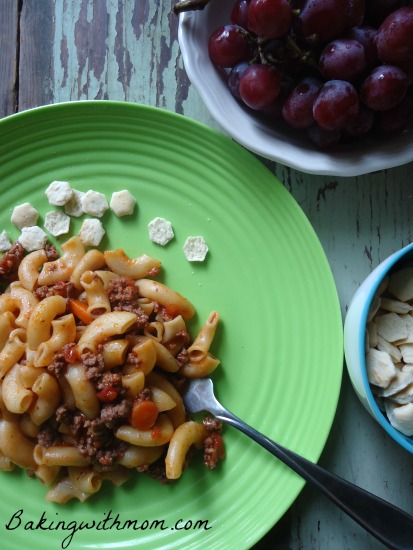 One Dish Hamburger Macaroni – Baking With Mom
Blueberry Pancakes – Baking With Mom
Do you want to see all of the recipes we have featured so far? Check out Simple Suppers For YOUR Family series. Also, be sure to follow us on Pinterest. We pin all of the recipes on the Simple Suppers board.
What are you making for supper this week?