I didn't write a 31 post yesterday.  This is why: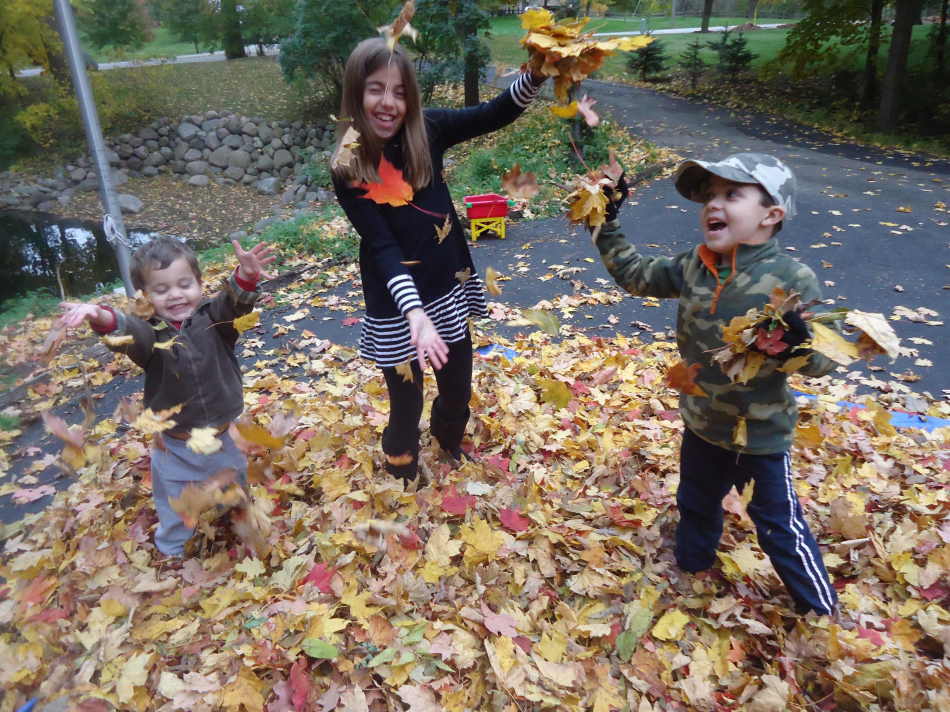 Being a Proverbs 31 woman isn't all about work.  It is also about being there for your family, tending to their needs and loving them.  What better way to be Proverbs 31 woman than to play with my precious children in a pile of leaves.  While we were tossing leaves at each other, laughing and having fun, I thought about needing to write the post.  Then I said, nah, I will do it later. :-)
This is being a Proverbs 31 woman.