Rushing around on a school morning is the norm in the average household. I want to make mornings a little easier by prepping school lunches ahead of time.
On a typical school day, I am up before everyone else. I pray, read my Bible/devotion and work on blog work. I helps me to be organized mentally and stronger, well, mentally, before the chaos of the kiddos hits a fevered pitch. I mean, why tackle the day without God, right? I'm more likely to succeed on every level with my eyes on Him.
The first one out of bed is Caleb, our four year old. We have a rule that no child can come out of their room until 6:30. He usually peeks around the corner, runs and gives me a good morning hug then heads back to his room. When 6:30 comes around, it's go time. I get him up and dressed, and then I make the rounds.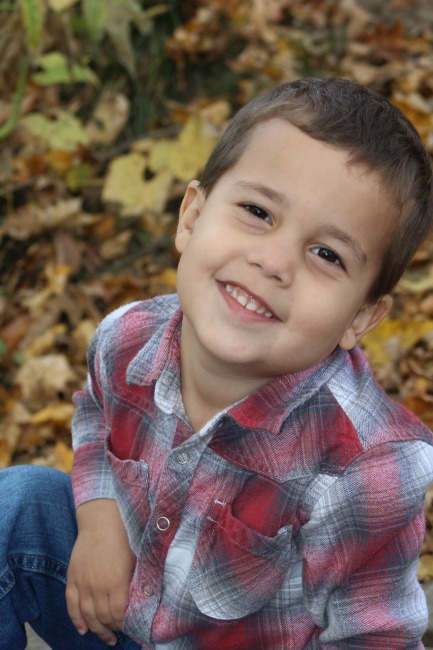 "My Guy" as I call him
Every child is different, some wake up nicely, some not so much. Breakfast is served and lunches need to be packed. If that was the common plan of the morning, it wouldn't be so bad.  Of course, I am failing to mention the "mom where is my" and "he took the last of the cereal". Now there is the ever popular "whoops, I forgot I have a test today" and my favorite "oh, yeah, I'm supposed to be at school early today".  That is a typical morning.
So when it comes to making school lunches, the kids may or may not have a lot of time in the morning. I may or may not have a lot of patience! So prepping school lunches ahead of time is a time saver, morning saver and a sanity saver.
I have found spending a couple of hours ahead of time making sandwiches, muffins, breads, fruit cups, it makes the school mornings run a lot smoother. Grab and go is perfect for three kids to head out the door.
The beauty of making food ahead of time for school is peanut butter and jelly sandwiches freeze very nicely. Did you know that? They do. I have the kids make up about 10 day's worth (two weeks) of pb&j's.  The key to making sure the peanut butter and jelly sandwiches stay fresh and the jelly doesn't "leak" through the bread is to put peanut butter on both pieces of bread. The sandwiches are put in sandwich bags then gallon sized bags with each child's name on it.
Because, you know, one child cannot eat the other's sandwich. That would be catastrophic. ;-)
This baking day, I also made peach streusel bread, carrot peach muffins and chocolate chip cookies. They are all bagged and ready to pull out for school days. I also made up some blueberry cups. Grab and go is your sanity saver, I'm telling ya. You could also make these banana blueberry mini muffins which would freeze nicely.
I have also pre-bagged chips or crackers  to put in the pantry and fruit juice boxes or water bottles ready in the fridge.
Simple! Remember to make your job even easier and get your kiddos involved. I know, I know, sometimes kids in the kitchen is anything but simple. However, give them simple age appropriate tasks and they can be great helpers.
So what do you do to make your mornings run smoothly? Do you find prepping school lunches ahead of time works for you? Tell me in the comments!