Are you a mom on the go? Yes, I am too. I am a stay at home mom, but I don't seem to be home very often. I still want to gather my family around the supper table despite our busy lives. I have for you How To Make Delicious Suppers Fast.
Groan. Supper time just rolled around and there is nothing, and I mean nothing on the beautiful oak table my step-dad made for us. Nothing but a calendar and some bills that need to be paid.
I just picked up the kids from school and was asked four times what was for supper. After all, the most pressing question of the whole day had to be what mom was making for supper. Recess, PE, lunch time, math class, who could concentrate if the child didn't know what was for supper!
"Hi, Mom. I had a good day. What's for supper?"
Does that happen to you too?
I find I am really patient answering that all important question when I know the answer to that all important question. When I don't have a clue what is for supper that night, I get a little testy.
"You haven't seen me all day and that is what you want to know?!?"
I turn the tables on them. That'll get them.
Until I get home with my charges in tow and they make a mad dash into the kitchen to wash their hands, find a snack and pile the endless papers on the island.  They look around and see that the crock pot isn't out. The stove isn't holding a pot of peeled potatoes sitting in salt water waiting to be boiled. There isn't even meat thawing in the refrigerator.
No, I have no answer for the question, what is for supper, mom. I feel like I let them down.
Yes, I menu plan. Yes, I have an idea of what each night could be (most of the time). However, life doesn't always goes like planned, can I get an AMEN!?
Reality For Everyone
Sometimes, the eye doctor takes longer than you wanted it to and your youngest had an accident in the eye doctor and the whole bathroom smells and you had to throw away their favorite pair of Thomas the Train underwear right there at the eye doctor and now their jeans are scratching places it shouldn't scratch and you had to make a Walmart run on the way home because you husband has to have more coffee before tomorrow morning then when you get home you have to give said child a bath because of the Eye Doctor incident and then it is lunch time and nap time but the clothes your family needs for the next day are still in the basket and you have to run the dryer again because you forgot to take out the last batch of clothes and in a last ditch effort not to have to iron you hope the dewrinkle setting really lives up to its name and you sit down for 39 seconds just to discover you forgot to order stuff for your husband for his church ministry then it is time to pick up the kids from school and run your oldest to cross country and another child to basketball.
You are getting where I am going here? Life isn't always pretty or scheduled. It just isn't.
The long and short of it is your family has to eat. They just do. I want to make them something delicious and wonderful. After all, I'm Baking With Mom, right? It's what I do. I also want the opportunity to gather my family around the table and talk with them. I believe eating supper together as a family is so vital to a family relationship.
So how? How to make delicious suppers fast
The best way to get meals on the table in a quick and unchaotic way is to have simple, one dish meals that take little effort. I love using my crock pot. It is my go to meal saver. On those busy mornings, trying to get out the door fast doesn't always pair up with putting ingredients into a crock pot. Shower or prepare a roast. Decisions, decisions.
On those busy mornings, rest assured, you can still eat that night. Here are a few of our one pot meals that are made in under 30 minutes.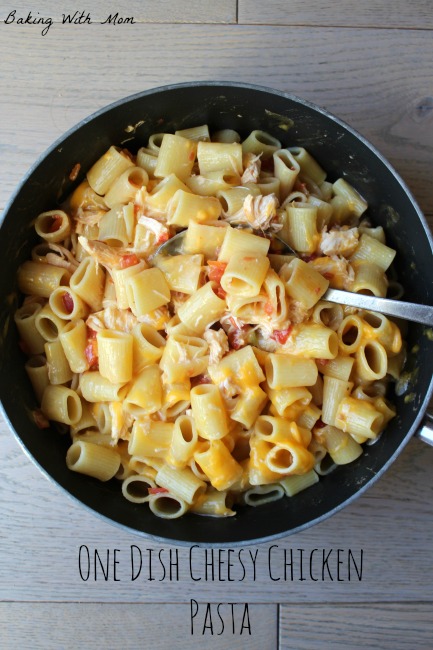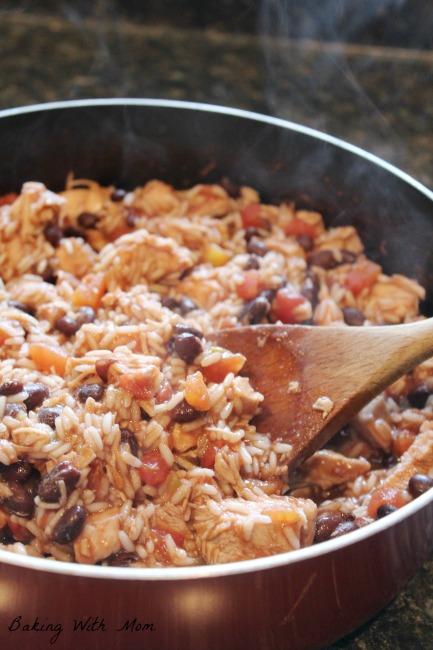 One Dish Mexican Chicken And Rice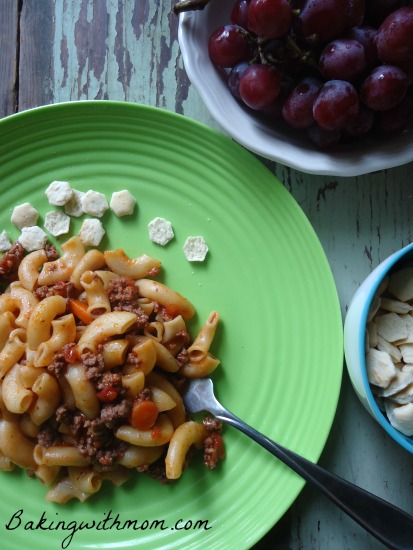 If you have time to put together a Crock Pot meal, try: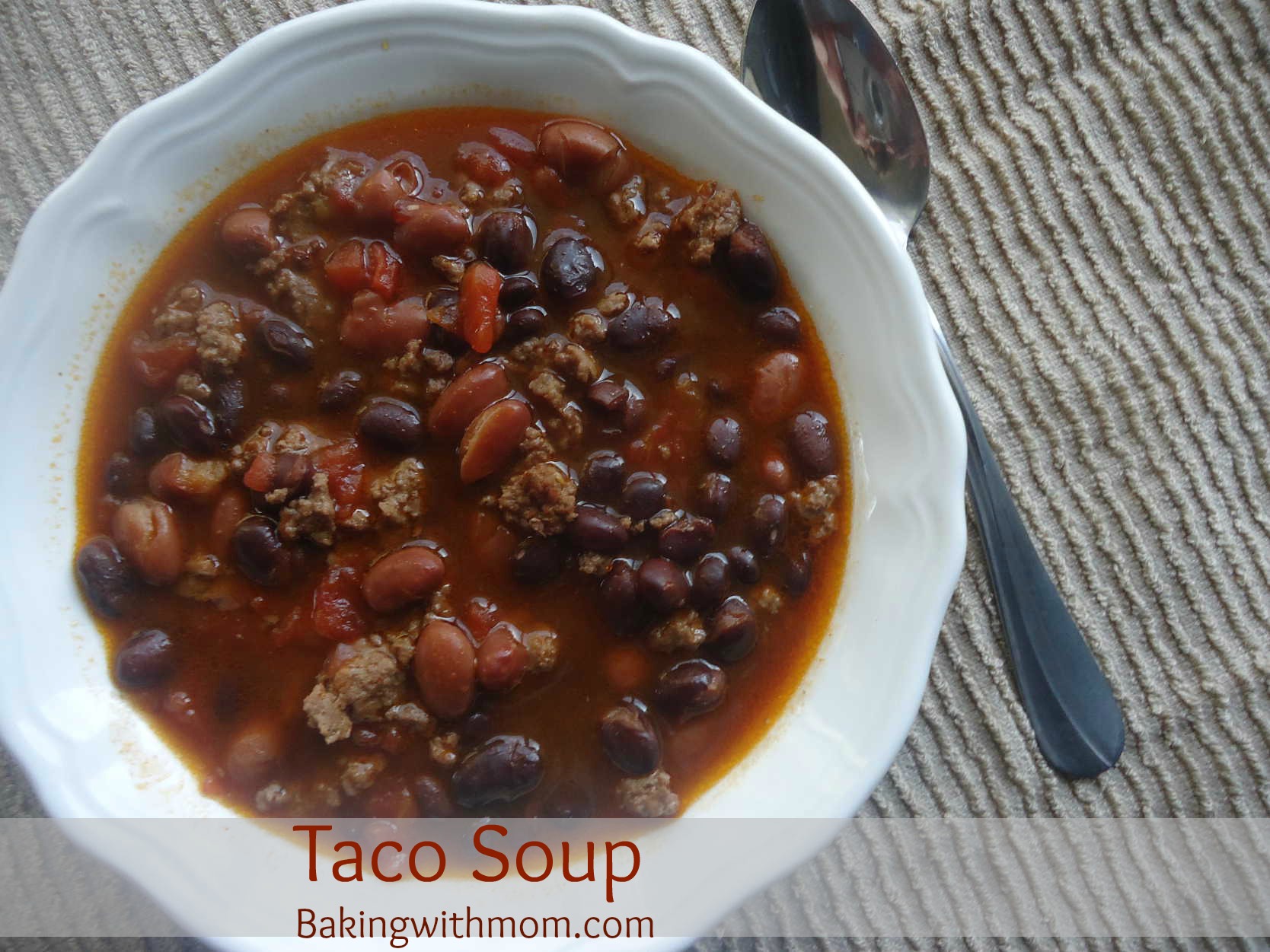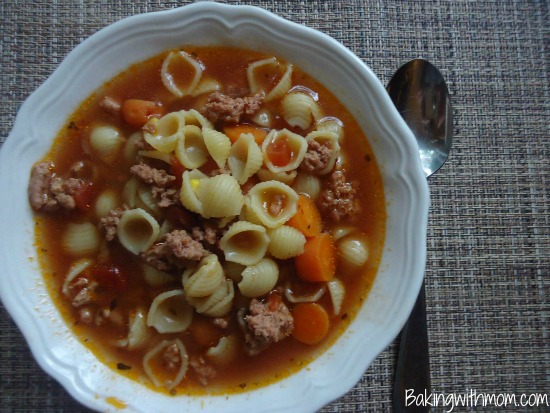 My favorite pans
*Contains affiliate links. You can see our disclosure policy here
To make the one dish meals, I am a huge, huge fan of Rachael Ray cookware. It is well made, durable and holds one pot meals like a dream.
You can find on here, which at last viewing by me, it was 63% off! Great deal! Always check the price first, as Amazon tends to change frequently.
Everyone has those crazy busy insane days where meal planning goes out the window. Don't let it get you down. Instead, just throw together a one pot meal and have dinner on the table fast. Or if all else fails, there is carryout. Yes, I just said that. ;-)