Layered Birthday Oreo Brownies are delightful, flavorful and simple. They are easy to make with only a handful of ingredients. Need a back to school treat? These brownies will be perfect!
The other day, I opened an envelope I got in the mail from my mother in law. She sends me coupons every week and I wanted to see what I had before I went shopping. Well, wouldn't you know, she sent me a free coupon for Oreos.
Thanks mother in law.
So as I was looking at all the options on the Oreo shelf, I spied the Birthday Oreo package. It looked awfully yummy. I figured I could make something with this new-to-us Oreo combination. I mean, it is going to have the flavor of birthday cake.
I like birthday cake ice cream.
When I was deciding what to make on Saturday night, my husband was kneeling on a very hot roof. He is in the middle of repainting the eaves on our house and it was hot and humid outside. We also spent the morning at Ryan's first cross country meet so I can safely say he spent the day rather toasty.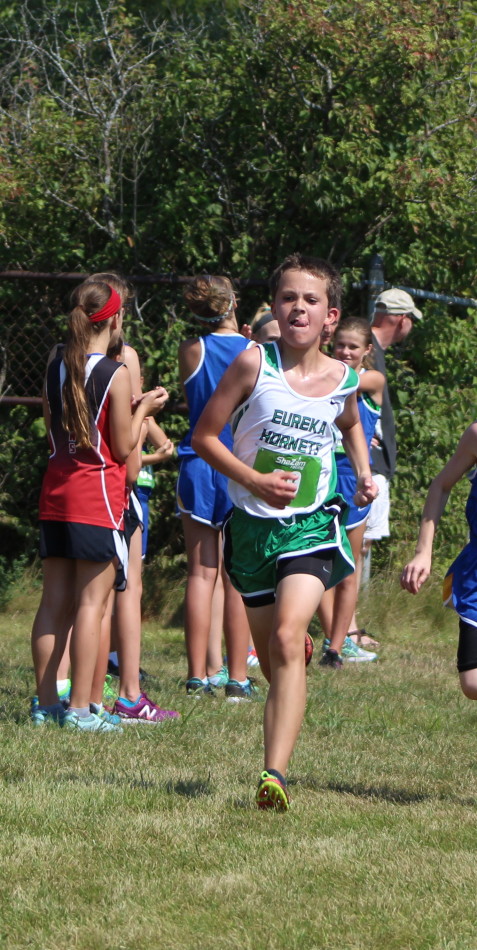 I was starting to feel bad my husband spent most of the day on the roof. I knew I could boast his spirits by making a special treat.
I had just gotten boxed cake mix and boxed brownie mix at the store since I, um, ruined the previous batch. Earlier in the week, I had made brownies, however I had ran out of eggs. I tried a no egg recipe.
Tip of the day:
Never, ever try a no egg recipe when it comes to brownies. The brownies were described as being like chewing gum.
Anyway, I knew I needed to make him something with brownies to redeem myself as he was rather disappointed in the chewing gum brownie incident.
I started combining ingredients in my mind and the Layered Birthday Oreo Brownies were born. Um, baked.
This recipe could not be simpler, the idea more brilliant. I took the bottom half of my Gooey Butter Cake recipe, combined it with a boxed brownie mix and threw birthday Oreos in the middle.
This layered birthday Oreo brownie has a delicious combination of chocolate, cream, cake and birthday sprinkles. A mouthwatering combination that will have your family and guests delighted and wanting more.
Layered Birthday Oreo Brownies
These Layered Birthday Oreo Brownies are a mouthwatering combination of chocolate, cake and cream. Will be a favorite with your family!
Ingredients
1st Layer
1

box yellow cake mix

1

stick butter

(melted)

2

eggs
Brownie Layer
1

box brownie mix

ingredients listed on the back of box

1

pkg Birthday Cake Oreos
Instructions
1st Layer
Mix all ingredients in a large bowl

Spread on the bottom of a greased 9x13 cake pan

Set aside
For The Brownies
Mix brownie mix and ingredients according to package directions in another large bowl

Place Oreos on the cake mix, evenly, about 4 across and 5 down

Pour brownie mix on top of Oreos

Bake in a 350* for 40 minutes or until knife inserted in center comes out clean
Like Oreos? How about: