How to feed your teenager without going broke is a question a lot parents have asked throughout the ages. Is it possible? Sure. Just with careful planning.
I had heard all the stories about feeding a teenager. I wanted to deny it. I wanted to believe it wasn't possible.  After all, the crock pot of soup I would make for my family would last three days with the young children I had.  We could eat on a three pound roast for a week.  I knew from the time my children were young, that someday all I had ever heard about feeding a teenager would come true.  Those days I could just hand him a bowl of cereal in his little blue bowl and half a banana would be over.  He would need more substance.
Those days have arrived. 
Our oldest child, Ryan, is a growing, hungry, 15 year old. He eats, and eats, and eats.  (Still is skinny, skinny, skinny, I might add.  So not fair.) He runs cross country so during the running season I think he eats more!
This child was packing his lunch for school with two sandwiches, a bag of chips, yogurt, sliced bell peppers, an apple and a small dessert of some kind.  Um, excuse me?  He tried to sneak in some crackers as well, but I put my foot down. 🙂  And I have two more boys waiting in the wings.  Not to mention our daughter.
So, how do I make meals for this child and still stay in budget?  What are the tips and tricks for feeding this offspring? How to feed your teenager without going broke?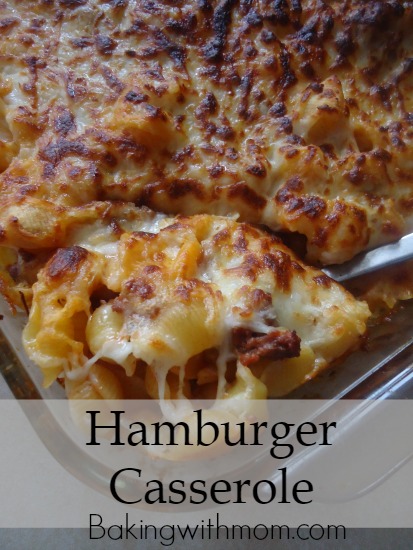 How To Feed Your Teenager Without Going Broke
Accept It:
Your child is hungry.  I seriously wanted to deny that he was genuinely hungry.  Does that sound sad?  It rather is.  I knew if it was more than just a passing phase, he would disrupt my carefully thought out budget and menu plans.  I would have to revamp my whole system.  I would have feed the equivalent of 8 people instead of 6.  It didn't sound fun to me.  However, reality is, it's here, he's hungry, deal with it.  Okay, I will. I will feed the masses.
Plan It (The Budget):
Honestly, if you don't need to budget because money is abundant, then you can just simply up your grocery allowance.  For some of us, that just isn't as easy as it sounds.  If more money goes into the grocery budget, then money needs to come from somewhere else.  That is just fact.  Is there some money in another category you can pull from?  Adjust what you can to see if you can raise your budget at all.
Plan It (The Meal Menu):
Think of all the meals on your rotation.  How can you make more of it, without costing a lot?  First of all, try to avoid large quantities of meat.  We really enjoy Pizza Burger around here.  I am now up to 2 pounds of hamburger when I make it.  Yes, we have some left over, but not much.  Two pounds of hamburger costs (AT LEAST!) $6.  Right there you have $6 into your meal and you haven't even touched the sides.  If I make pizza burger, everyone is thrilled because I don't make it that much.  Instead of having hamburger by itself, casseroles are your friend!  Chicken noodle casserole, lasagna, baked spaghetti (or just spaghetti!) and hamburger casserole are great dishes to prepare which do not cost a lot to make.  If I am in the mood for pizza burger, I will make pizza bake instead.  Soup is our friend.  Honestly, we like soup a lot but it is very frugal too.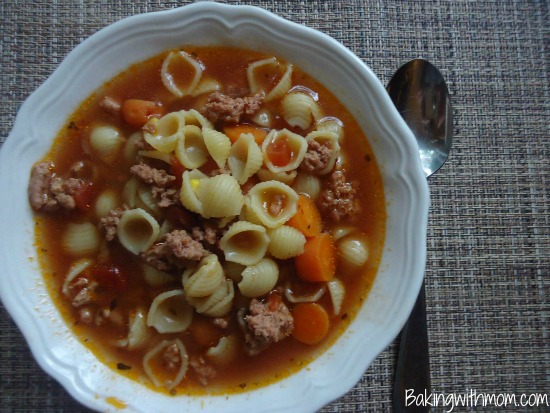 Need Soup Recipes?  Try Hamburger Soup or Taco Soup
Plan It (The Snack Menu):
"Mom, I'm hungry.  Can I have a snack?" He exclaims as soon as we pull into the driveway from school.  Have ready to eat items in the freezer or refrigerator for them to grab so you don't have to buy costly crackers or chips.  Make muffins and breads and have apples, oranges or already made fruit salad in the fridge.  Have popcorn ready to go (try different toppings for variety such as vanilla popcorn or cinnamon).  This snack mix made a lot and lasted us all week.  The kids really enjoyed it.  Encourage your child to stay away from candy and chips because they may fill him up for a while, they certainly don't go the distance to keep him full.
Forgive It:
Bold statement ahead—unless your child is sedentary, eating bread isn't a bad thing.  Use your bread machine and use it often.  Having bread in a meal is a good filler and it lasts a while.  I know bread gets a bad rap, I certainly can't eat a lot of it, but for a growing, active child, bread isn't the enemy.  It really isn't.
Pack It:
Oh, the lunch problem.  The other day, I told my son I was going to get him a thermos to take to school to put soup in.  He wasn't overly thrilled, but didn't disagree.  Pack leftovers for your child.  Ryan is my best child in eating leftovers.  He will also gladly eat them in his lunch.  If he gets a thermos, he could eat the leftovers warm instead of cold.  Yes, he eats the leftovers cold.  (He is his dad, not me.)  I have made 3 ingredient burritos and put them in the freezer. In the morning, he microwaves them, and wraps them in foil.  A filling, frugal lunch.  Make sure you have plenty of baked goods stored in the freezer.
So what do you think?  Do you have any tips and tricks to feeding your growing children?  What is your favorite snacks to have on hand for your children?