Have a copper sink at your house? Want to know how to clean a copper sink? Don't worry, I got ya covered!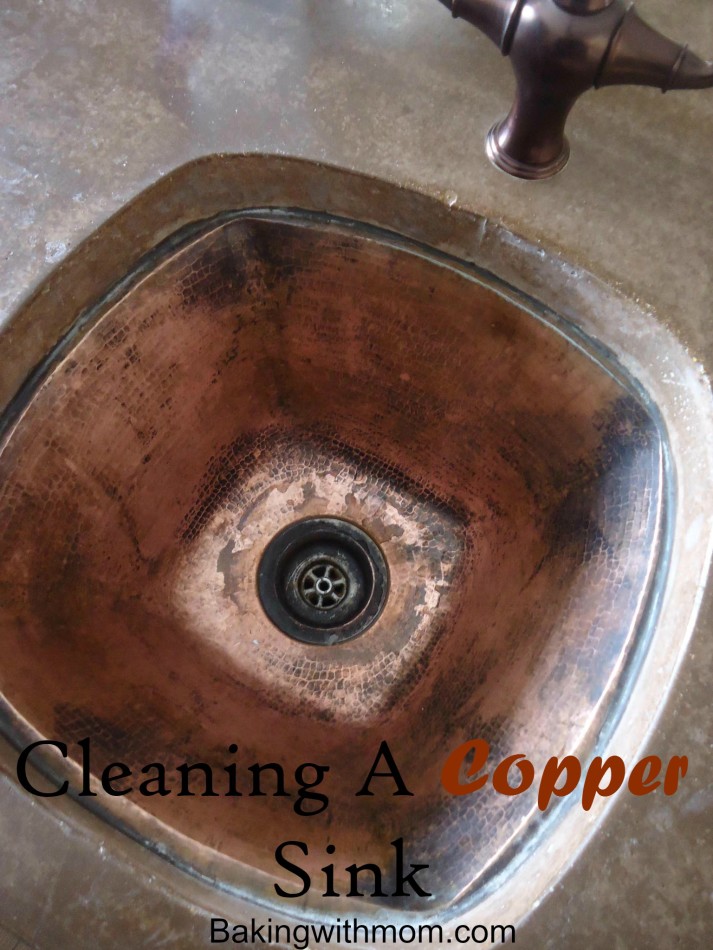 This post contains affiliate links. If you click on a link and make a purchase I will receive a small commission at no additional cost to you. You can read our full disclosure here.
Almost three years ago, I came from a small, little house on the prairie home to a much bigger, newer (newer than 100 years old, anyway!) home.  We had remodeled so much of our home on the prairie that the work that needed to be done on our "new" home seemed minor.
Of course, things aren't always as they seem and a few more things needed to be done than we first realized.  Yes, some of those projects are "wants" more than "needs" so they will probably wait.  They are just a preference.
One of the things I am not a fan of in the house is my concrete topped island.  I know concrete is all the rage, but I personally don't think it is very functional.  (Unless someone can give me tips on how to make it functional!)  It stains easily and it has little grooves in it.  In those grooves are my son's green sprinkles from his cookie.  Adds color, I suppose. 😉
In this island (by the way, love the actual island) is a copper sink.  I have never, ever taken care of copper before.  It is a deep sink which we use for rinsing vegetables or draining pasta.
…