Don't worry moms, we got you covered. Quick Easy Supper Recipes to feed that growing family.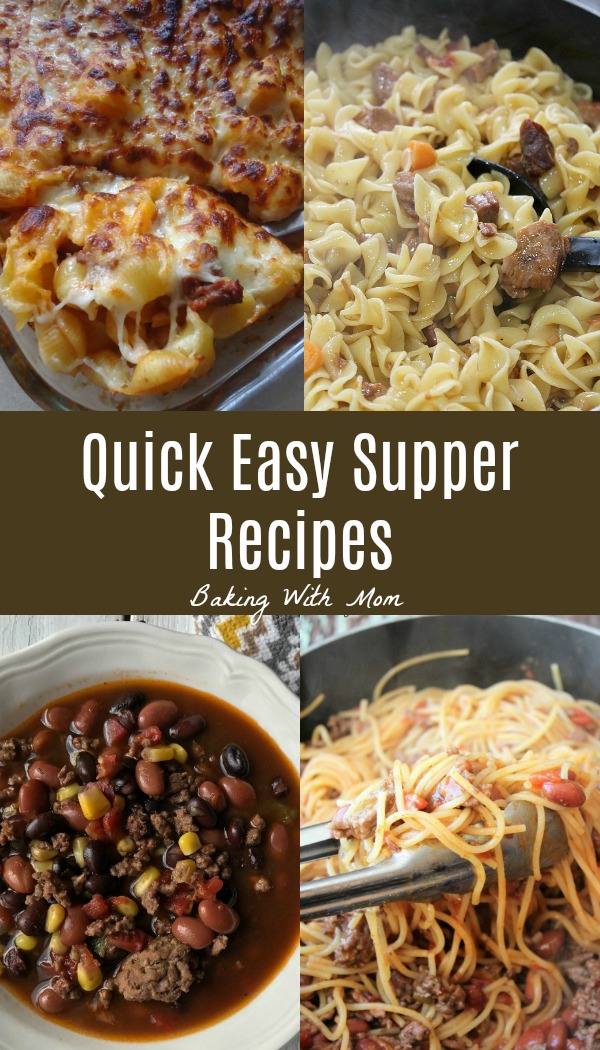 We all have those nights, don't we? The nights where everyone is in 6 different directions and all you want to do is gather your family around the table to eat dinner, talk and be a family. Quick easy supper recipes are important for busy moms and busy families.
I know how crazy life can be. I know have a 15 year old, 11 year old, 8 year old and a 5 year old. They are all in school (except Caleb who is homeschool kindergarten with me) and the after school activities are keeping us hopping, not stopping.
…