Hot Cheesy Sweet Pepper Dip with bacon and cream cheese is great dip for football gatherings or anytime! Easy to make and cooks in the oven.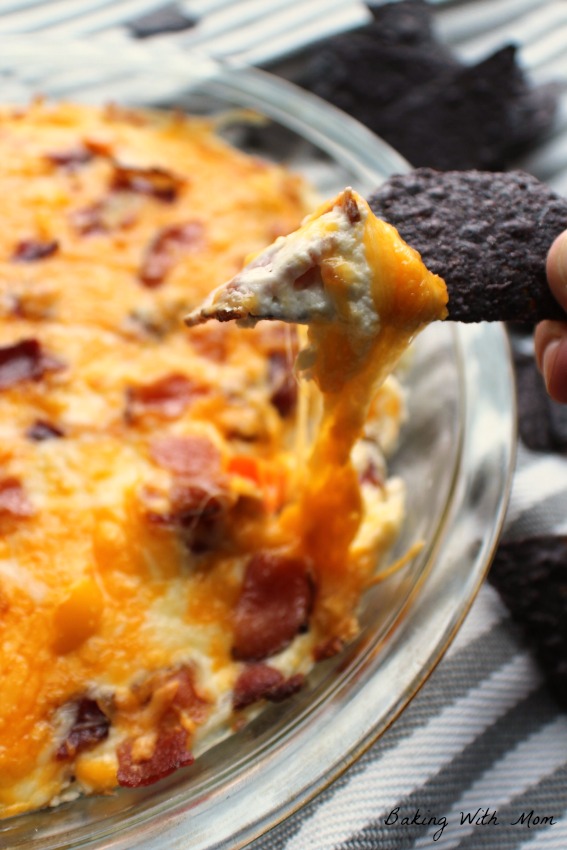 *This post contains affiliate links. If you click on the link and make a purchase, I will receive a small commission at no additional cost to you.
Is it frigid where you are right now? Our high is only going to be -11 tomorrow. That's right, -11. And that may be the norm for some of you Northern Folk, but for us Illinoisans, that is downright chilly.
If you are facing cold weather like we are, I have a dip recipe to warm you up. Hot Cheesy Sweet Pepper Dip will warm you heart and stomach. Plus it has bacon.
…