One Dish Beef and Noodles, resembling what your mom used to make. Minus the mashed potatoes. Of course, who says you can't add any?? 🙂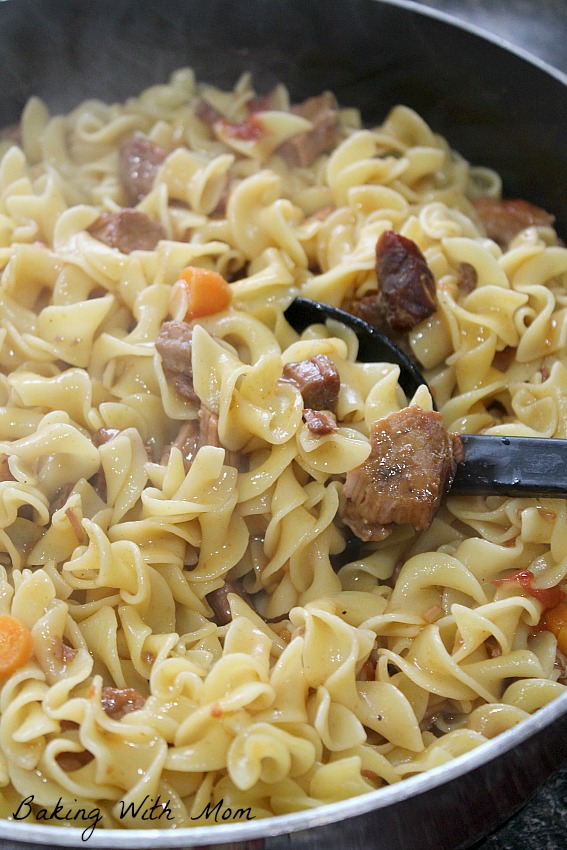 I am on an extreme one dish meal kick. I do hope you don't tire of them. My apologies if you do. As a mom of four, I stay so busy.  My crock pot is very dear to me, however, sometimes in the morning I can't find the time to put everything in the crock pot before I head out the door.
Some mornings are just like that, you know?
…