Pumpkin Chocolate Chip Muffins are great for a snack or for breakfast. Enjoy the fall flavors all year around! They freeze well and are soft and moist. Makes a large batch too!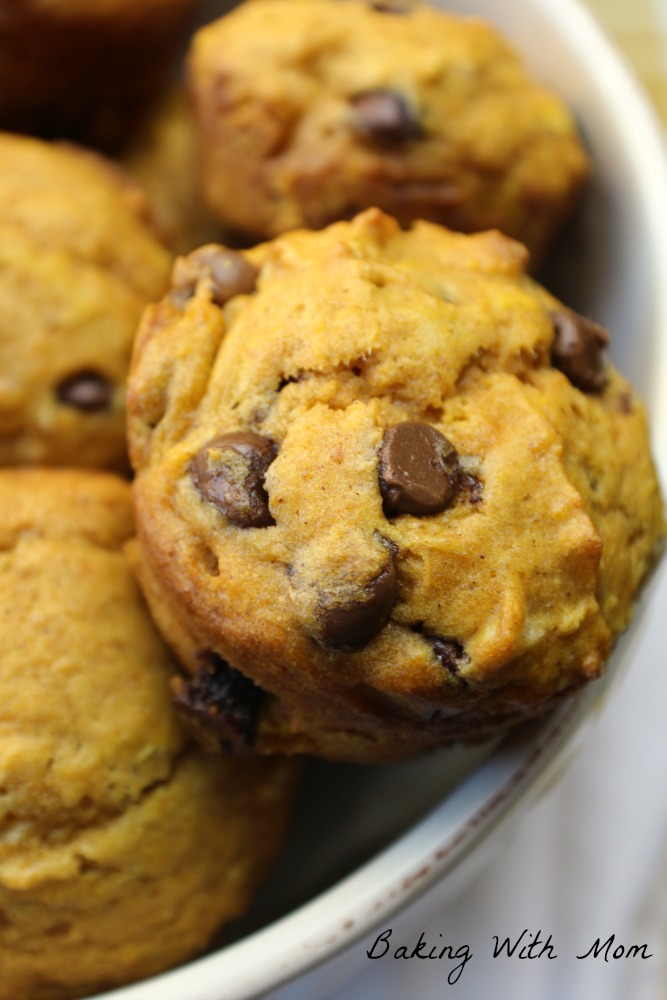 Pumpkin Chocolate Chip Muffins are an absolute favorite of my family's.  When my children saw these muffins on the counter, they asked if they were for breakfast, lunch, supper (dessert) or snack.  I told them they were for whatever they want them to be.
They were thrilled.  That is what is great about these muffins.  They are very versatile and can be used for snacks or breakfast or to be packed in lunch boxes.  They are so easy to make.
…