Monster Cookies are a fun dessert recipe full of peanut butter, oatmeal, chocolate chips and M&M's. Chewy and delicious, these treats will be a hit.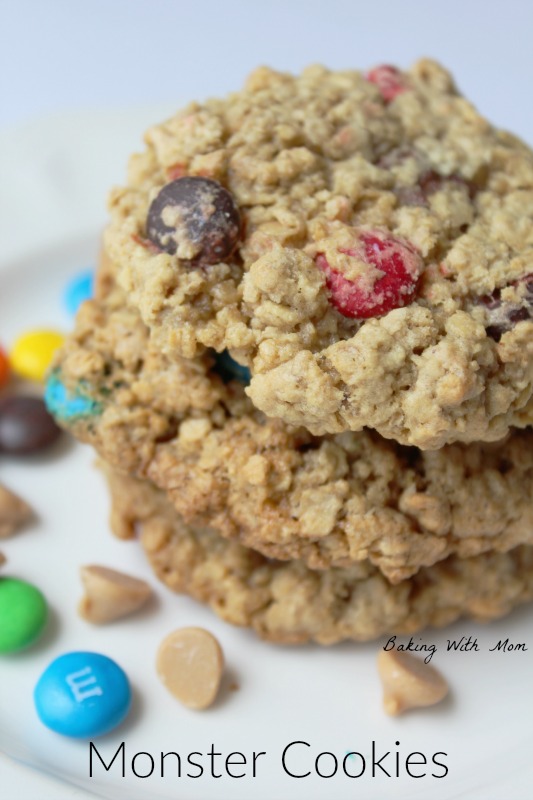 *This post contains affiliate links. If you click on a link and make a purchase, I will receive a small commission at no additional cost to you. Read our disclosure policy.
When I told Caleb (3) I was making monster cookies, he immediately assumed "Monster Cookies". In other words, like this monster cookie.
My husband didn't help because he started talking to him like the cookie was going to be big and blue. You know, Cookie Monster. I had to inform him we could eat the cookies and they had M&M's in them. Quite frankly, that is all it took. He didn't care if they were blue or not anymore. 🙂
…