Caramel Shortbread Bars with a thick caramel ribbon in the middle are bars your family will love. A great dessert made with Dulce De Leche.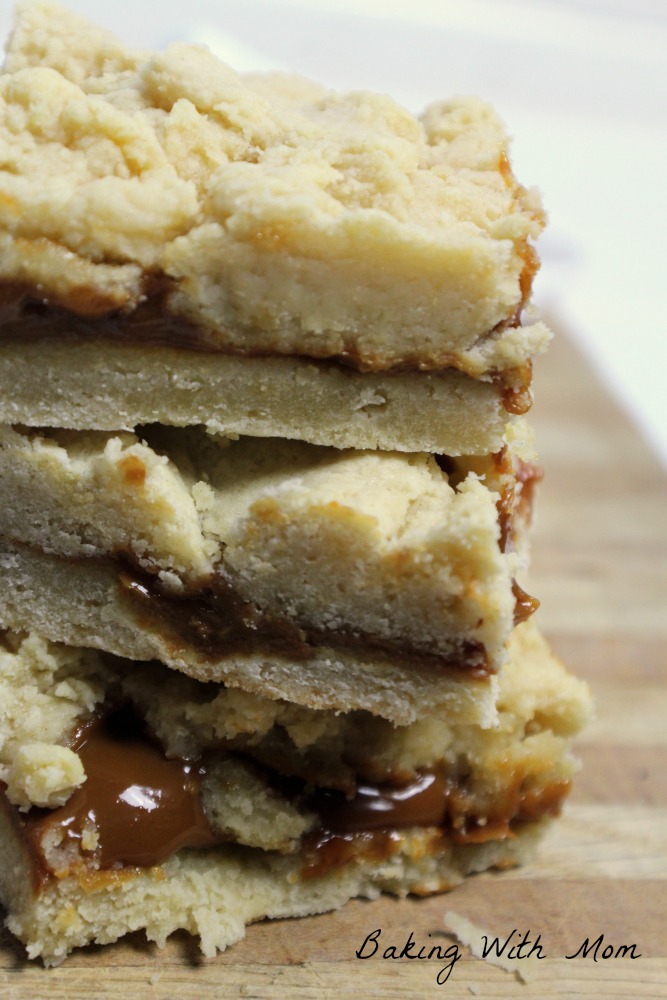 I have a favorite cookie recipe. Actually, I have two. The one I am talking about is the White Velvet Cookies recipe I have shared on here before.
The dough is a dream to work with and so many recipes can be made from it, such as these Caramel Shortbread Bars.
…