Quick Cinnamon Swirl Bread is a "quick" favorite! Easy to put together, great for breakfast or snack. Imagine taking this to a brunch? Wonderful!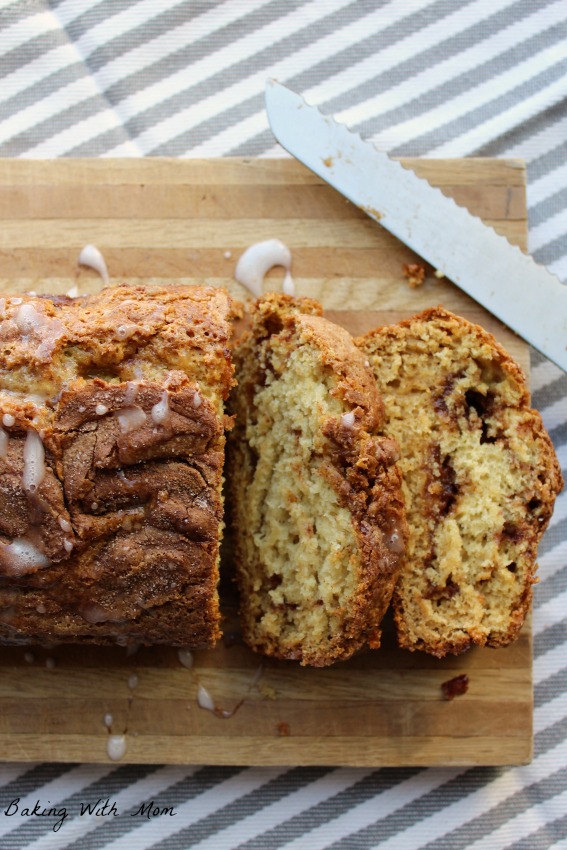 *This post contains affiliate links. If you click on a link and make a purchase, I will receive a small commission at no additional cost to you. 
Do you make quick breads at your home? This quick cinnamon swirl bread is a good place to start. It can be made for breakfast, a brunch or just for the family.
It didn't last long though, so doubling the recipe may be advisable. 🙂
…