Never, ever pass on a baking sale. Why? Well besides the good deals you will find, you might miss on the opportunity to make recipes like Ghiradelli Chocolate Chunk Cookie Bars. You wouldn't want to do that, would you?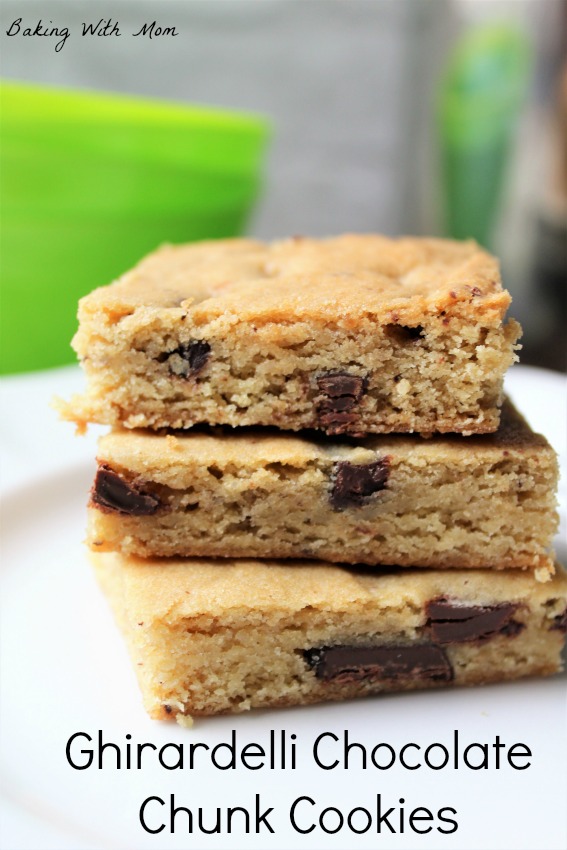 *This post contains affiliate links. You can see our disclosure here
Keeping it totally real right now. I have these Ghirardelli Chocolate Chunk Cookie Bars sitting in my kitchen and I may have to go get another one. Or two. Three? We will be having supper later tonight so maybe, just maybe I have an excuse.
Should stick with that one, shouldn't I?
…