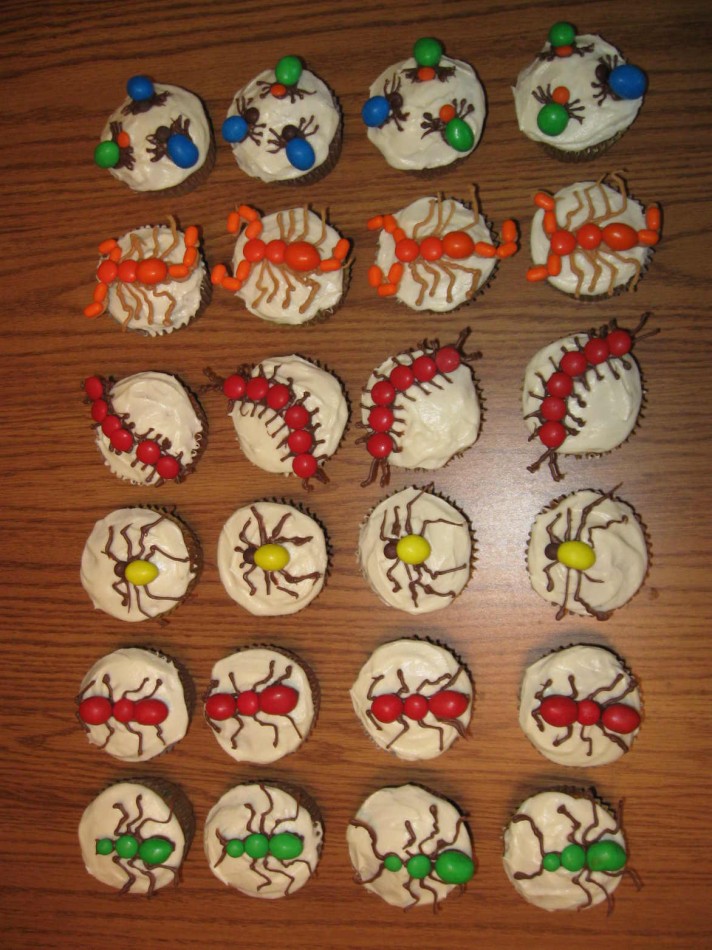 Contributor: Jen
Type Of Cake: Bug Cupcakes
How To Make Bug Cupcakes:
These are EASY for the bug fan in your family!  The bugs are made of different M&Ms. The legs are chocolate.  Use already-made frosting or you can make your own.  Any type of cake mix will work.  
*Baking With Mom note: The point of showing and highlighting different homemade cakes is to inspire readers to make their own birthday cakes from home.  Homemade cakes taste great and they are much less costly then buying a store bought cake.  In my experience, the children like them better too!!