This shop has been compensated by Collective Bias, Inc. and its advertiser. All opinions are mine alone. #SnackAndGo #CollectiveBias
This Banana Cream Pie and OREO Cream Pie with Go-Paks! are the perfect on the go snack for the family. They can be taken anywhere in the convenient containers and are assembled in minutes!
For the last couple of years, our oldest, Ryan, has participated in Cross Country. He isn't an athletic child, so he isn't in any other sport. When he started to run, we encouraged it.  Of course, since he is our oldest, we had no idea what "sport life" would be like.
He has practices at 7:00 am some days, late practices other days. We are driving to his meets and since he wants to ride the bus with the team, we go back to the school to pick him up. Guess who gets to tag along most of the meets and pick ups? Yes, the younger siblings.
Watching cross country is unlike any other sport. You don't sit in a stadium or on the edge of a baseball field. Instead you are standing in a park or an open field and when the gun goes off, you run to the next place you can watch your child. We must be a sight, with my hubby running with a camera slung over his shoulder, pushing the jogging stroller which has our three year old inside. I'm trailing behind him encouraging Cora and Cade to pick up the pace.
We've learned to wear running shoes and not sandals at meets. 🙂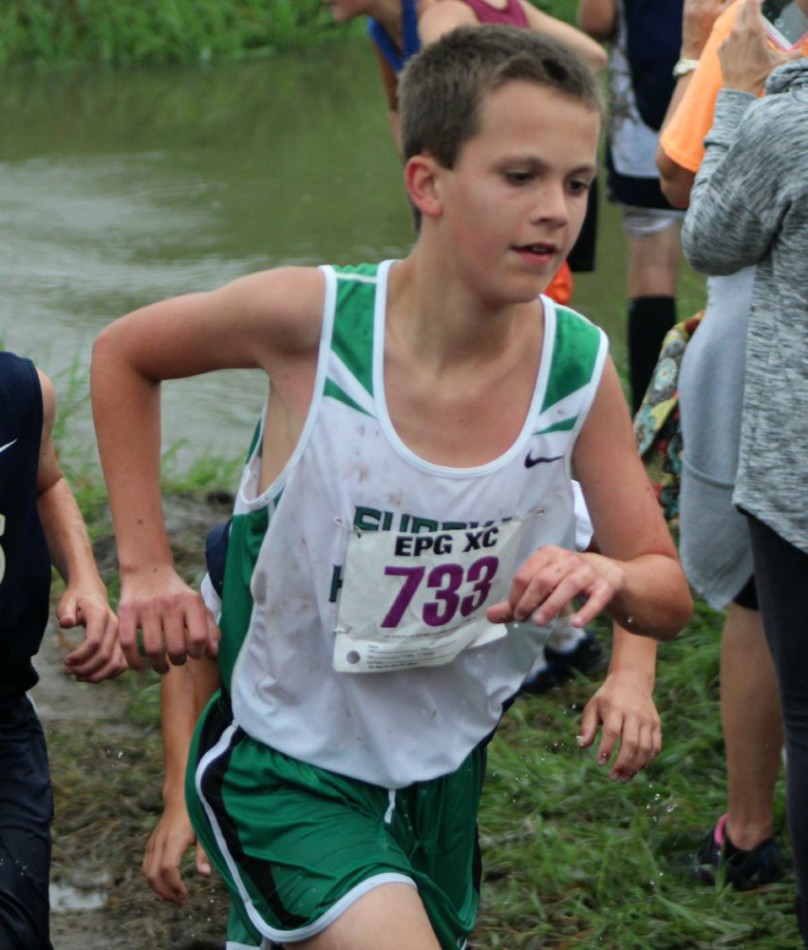 The first few meets of the season are exciting to our other three kids; they get to cheer on their brother and the team.
I must say, I don't think it thrills them as much now.
The kids are usually tired and hungry since the meets are during supper time. I try to pack some snacks for them, all the while remembering supper is not that far away.
I found the perfect solution for Cross Country meet snacks. NABISCO Go-Paks! come in a variety of flavors and the packaging is leak proof so you can add a variety of mix ins to your Go-Pak!.  Thinking this would be a welcome treat for the kids (and knowing Ryan would appreciate choosing the flavors for his siblings), Ryan and I headed to Walmart.
The Go-Paks! are very easy to find.  We found them in the actual check out aisle as well as a whole bin of them right before the check out lanes. There are many flavors to choose from and they are only $1 a piece. Gotta love a good deal.
I decided I would not just use the Go Paks! alone, but I would add some other ingredients to them. I wanted to make a Banana Cream Pie Cup and an Oreo Cream Pie Cup. To do that, I also bought Reddi-wip Original and Snack Pack Pudding. (Considering Cade loves pudding cups, I knew it would be a hit.)
These cups are not filled to the top, so adding in other ingredients was a simple process. The lid fits tightly on top so the whole snack is sealed well.
For the Banana Cream Pie Cup, I wanted a layered effect. I could have easily stirred in all the mix-ins, but decided to layer it instead. First I had a layer of Mini Nilla Wafers on bottom. I then added 3 or 4 slices of bananas. The vanilla pudding was next. I then repeated the layers until the cup was full. Of course, the Reddi-wip added the perfect finishing touch.
I also made OREO Cream Pie Cups for Cade and a mini one for Caleb. They had OREO, Snack Pack Vanilla and Chocolate pudding, Honey Teddy Grahams and Reddi-wip.
The day of the meet, I told them I had a special surprise for them while they were waiting for their brother to run. They were thrilled with this snack. I was thrilled because it was an easy to make treat, it wasn't messy at all and most importantly, they traveled well. It is so convenient to be able to keep the whole snack in the Go-Paks! container.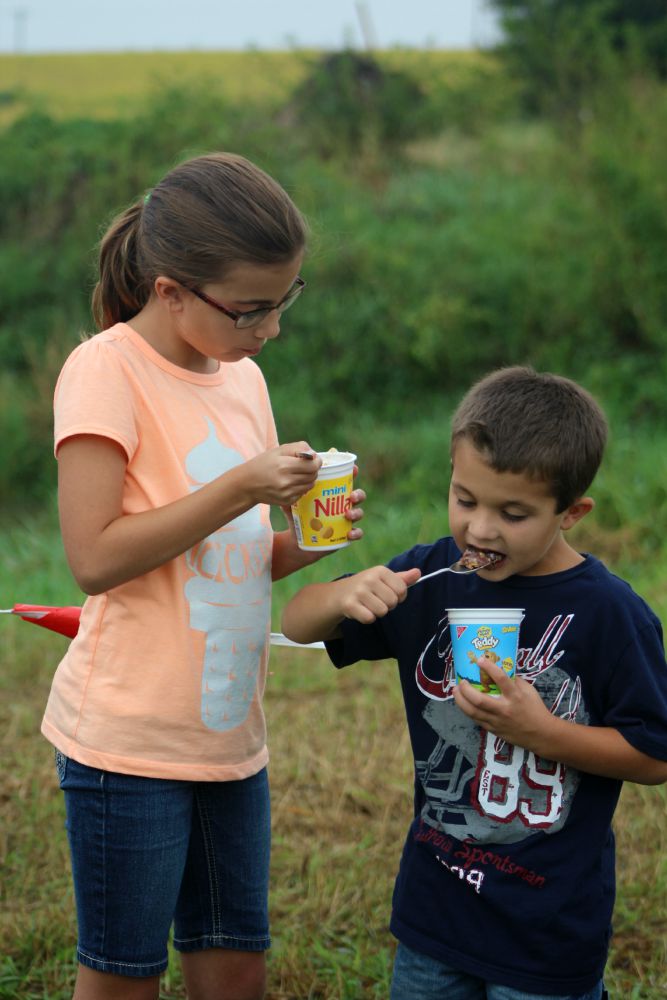 The kids want me to make the Banana Cream Pie and OREO Cream Pie for meets all the time now. I think I will have to buy a large quantity of the Go-Paks! to have on hand and make a variety of combinations. Maybe a Teddy Graham/Butterscotch Pudding combination or a Golden OREO/Strawberry/Vanilla Pudding combination would be fun to try next. The possibilities are really endless. Yum!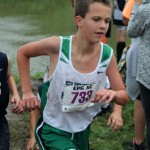 Banana Cream Pie And OREO Cream Go-Paks!
These delicious Go-Paks! are a great way to add a little fun to snacking. Easy and convenient, these treats will be a hit with the family.
Ingredients
For Banana Cream Pie
1

Nilla Wafer Go-Pak!

1/2

banana

2

Snack Pack vanilla pudding cups

Reddi-wip
For OREO Cream
1

OREO Go-Pak!

1

Teddy Graham Go-Pak!

2

Snack Pack vanilla and chocolate pudding cups

Reddi-wip
Instructions
Banana Cream Pie
Layer 10 or so Nilla Wafers on bottom of Go-Pak! container

Add slices of bananas

Add 1 cup vanilla pudding

Repeat layers until cup is almost full

Top with Reddi-wip

Put lid on container and keep refrigerated until ready to eat
OREO Cream
Layer 10 or so OREO cookies on bottom of Go-Pak! container

Add 1 cup chocolate/vanilla pudding

Add layer of Teddy Grahams

Repeat until cup is almost full

Top with Reddi-wip

Put lid on container and keep refrigerated until ready to eat
Be sure to check out more delicious Go Cup recipes at DeliciousMomentsOfJoy.com. I'd love to hear about your favorite combo!