While on vacation, I was inspired. Inspired by salt, I guess. This Salted Chocolate Caramel Candy is rich, gooey, salty and EASY to make!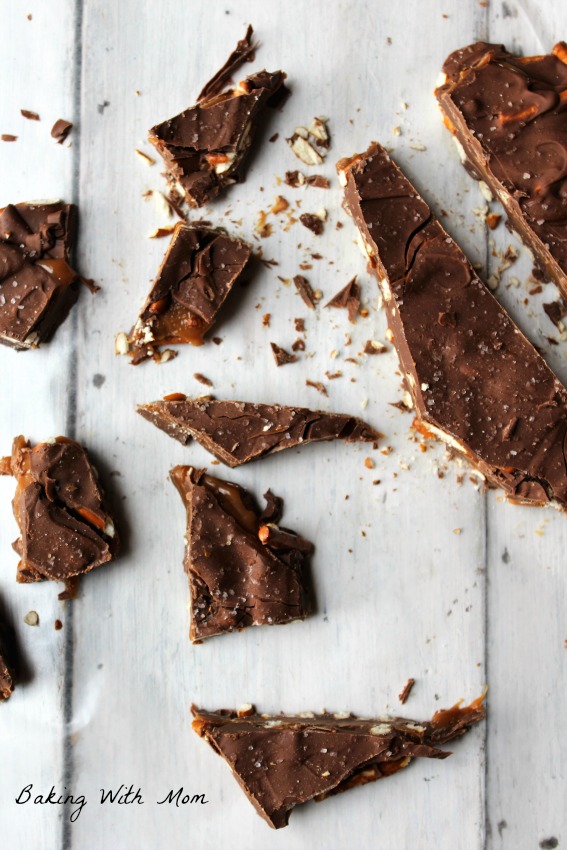 We are enjoying summer over at the Strawn house. I have to laugh (or groan) because my days are almost as busy as when school was in season. Actually, they are as busy.
Oh, well, such is life I guess. When we are busy, we need a treat like this Salted Chocolate Caramel Pretzel Candy. Don't ya think? I do.
…