It is that time of year! Fa-La-La and Ho-Ho-Ho, red leaves and turkey's baking in the oven. Oh, how a baker loves the Holidays! What if you aren't a baker? Don't worry, I'm here to help. Here is a non-baker's guide to holiday baking success.
A Non-Baker's Guide To Holiday Baking Success
I have fond memories of having family gatherings with my Grandparents. They lived next door so we saw them all the time, but we still enjoy the special day of Thanksgiving and Christmas. The fellowship and the food. Oh the food. We would use the special plates with the special silver. We would drink from special cups and fold the napkins just right.
It was fun.
Fast forward some years later. (Many years, but who is counting!) I have my own family and our own traditions. We also have four children who volunteer me to bake for this class party or that Christmas celebration. Some I have warning about. Some I do not. It doesn't bother me (mostly) because I love to bake. I don't enjoy the last minute "Mom I need" moments but if I have a few things on hand, it isn't too bad.
So you are asking what about me
Okay, so you want to know what are you supposed to do if you don't like to bake and suddenly you are supposed to be Betty Crocker around the Holidays. Never fear, Baking With Mom has you covered.
We put together a non-bakers guide to holiday baking success for you. Trust me, can make that plate of Christmas cookies. That Christmas tray for your child's teacher? Yup.  You can put together a success Christmas party. You really can. Here are a few tips for you.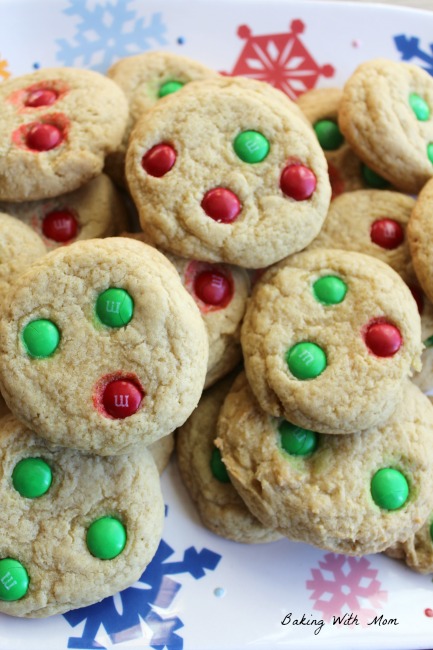 Always, Always Have These Ingredients In Your Pantry/Fridge
:: Butter
:: White Sugar
:: Brown Sugar
:: Eggs
:: Cream of Tarter (for Snickerdoodles, Yum!)
:: M&M's (I mean, they are M&M's, right?)
:: Chocolate Chips
:: Baking Soda
:: Baking Powder
:: Cooking Spray
:: Brownie Mix
:: Flour
:: Salt
:: Sprinkles
:: Powdered Sugar
:: Almond Bark
:: Vanilla
:: Popcorn
:: OREOS
With these simple ingredients, you can make a whole array of desserts in a matter of minutes.
Keep It Simple
Who says it has to be hard? Make Vanilla Popcorn with almond bark and popcorn. It is ready in about 7 minutes. Make Cookies and Cream Candy with almond bark and OREO cookies. These simple M&M cookies are not hard to make at all!
Whip up a brownie mix and sprinkle OREOS in the batter. Put together a teacher's gift with almond bard pretzels. These teacher Christmas jars are so cute and appreciated by the teacher!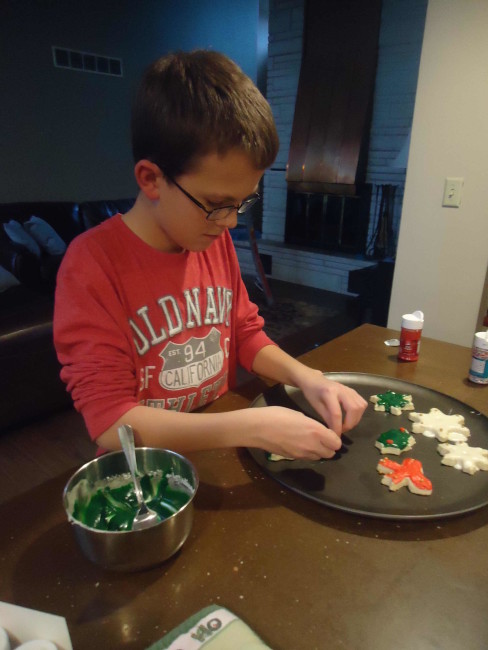 Have Your Children Help You
These Thanksgiving Turkey Cookies are so cute. What is great about having your children help you is it doesn't have to be perfect when a three year old helps you assemble them. 🙂 No one expect perfection then. You can hide your lack of baking skills behind a three year old. Yes, I said that. Hey, it works! 😉
To me, baking is fun. I know it isn't everyone's cup of tea. Or hot chocolate. But I believe everyone can learn to bake or at least learn enough to get by for Thanksgiving and Christmas. Who knows, you may end up liking the recipes you make and try making something for Valentine's Day and Easter!