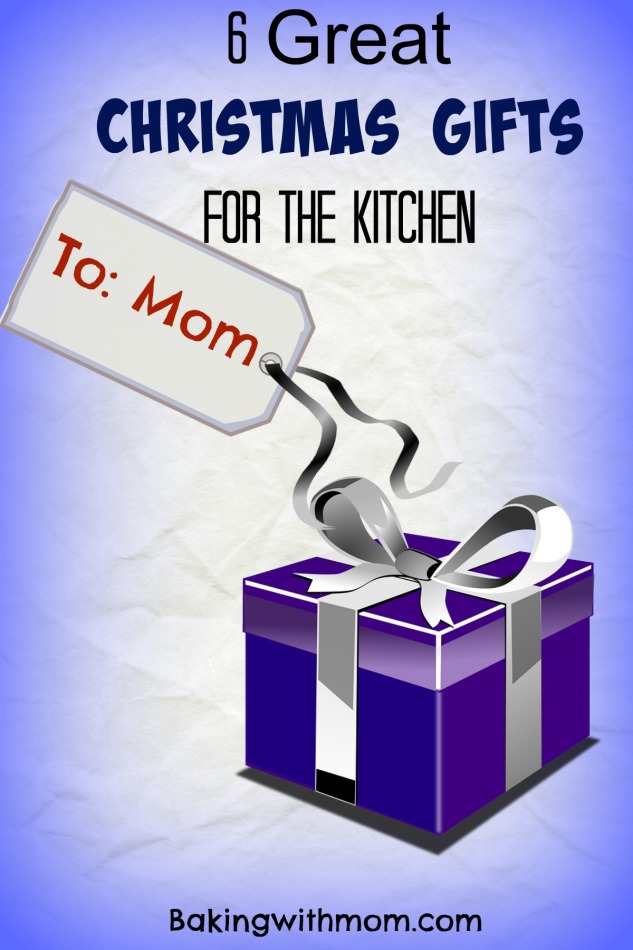 May I just tell you a story?
Back in the day of our early years of marriage (pre-children, mind you), my husband and I would decide what Christmas presents to buy each other.  I would tell him what I wanted and he would tell me what he wanted.  Every once in a while, he would go out on his own and pick a present he thought I would appreciate.
Like the year 2000.
We got up early and went into the living room all excited for the present opening to start.  We started with the small packages and gradually got to the big ones.  As I tore open the wrapping paper, I got a surprise.
Oh, wow.  Thank you. A bread machine.
Note, there was some sarcasm in that statement.
I was careful with my words, not wanting to hurt his feelings.  I must admit, I wasn't feeling all that warm and fuzzy.  I wasn't really into cooking  or baking that much.  I certainly wasn't striving to be the Proverbs 31 woman in any sense.  So a bread machine wasn't exactly my idea of a great gift.  All I could picture him doing was eating happily on a piece of bread, that I baked him, from the bread machine he bought me.
Oy.
Maybe I should have bought him a cabinet repair kit or a wood floor nailer installer. Surely you see my point here.
Fast forward 14 years.
It is my most used, most loved, most prized kitchen appliance.  I would probably cry with happiness if he bought me one now.  I use it weekly, if not a few times a week.  How could I make our Christmas tradition cinnamon rolls without it?  (By hand, I know, never mind that!)
I got to thinking what I enjoy using in my kitchen and what I feel most wives/moms/cooks would appreciate having.  Mom's enjoy their jobs.  We just wouldn't mind making it go easier, right? ;-)
This is a Cuisinart Breadmaker
. I like to use my bread machine to make the dough, then I take the dough out and bake it in my oven.  I have done it that way for years and I like the shape of the bread better in my oven.
My Kitchen Aid mixer is my second favorite kitchen appliance. I wanted one for Y.E.A.R.S!  I got one a few Christmas' ago.  Yes, I did.  And I was very, very happy! Mine isn't the fanciest, but it works for what I need.  If you watch, you can find great deals this time of year at Kohl's.  I got Kohl's cash, a rebate and 30% off to make this mixer a good deal.  Don't have time to wait for a deal?
You can find it here.
I so enjoy my BELLA Rocket Blender
.  I use it for smoothies, to chop onions, to blend tomatoes.  I don't use it daily, but when I do need it, it is handy to have.
Yes, it is a Tea Kettle
.  I always just warmed my water up in the microwave.  Really, for $10, get a tea kettle.  The water gets hotter and stays hotter longer.  I probably use it everyday.
Next, I am going to mention this 
Springform Pan
.  It is something I don't use often, but when I need it, I need it.  It is mainly for the cheesecakes, so if you have a cheesecake fan in your house, you need to get one.  It is not hard to make a cheesecake, try it if you haven't already.  Here is a recipe for Oreo Cheesecake to get you started.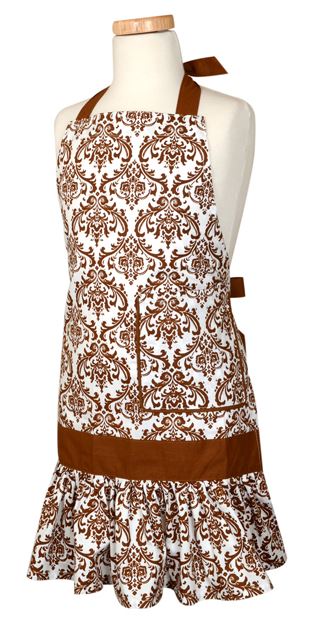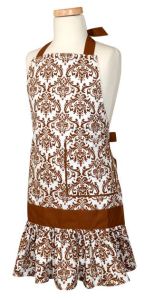 Last is the apron.  Every cook whether beginner or expert needs a good apron.  We like them at our house. (Especially our matching mom/daughter one.) :-) Flirty aprons is a good place to look for aprons.  They have great deals this Christmas season and they always have a daily deal.  If you use the code HOLIDAY25, you can get 25% off your order.
So what do you think?  Would the cook in your family appreciate these Christmas gifts?  Look around the kitchen and see what your cook needs this Christmas season.
What is your favorite kitchen appliance?
*The links in this post are my affiliate links. You can read our
disclosure policy here
.