Is it possible? Can supper really be made in less than 5 minutes of your time? It sure can; with a little prep work.
I know we have all heard how freezer cooking will revolutionize our lives. It really can. I am a big fan of making big batches of food and freezing it for later use. In fact, we have 3 ingredient freezer friendly burritos in the freezer right now for our lunches. However, as we all know, sometimes good intentions doesn't always get the freezer cooking done. Sometimes, little ones demand our attention and our cooking day flies out the window.
Of course, we still need to eat. Our dinner hour is busy and we don't have the time to spend hours making a 5 course meal complete with appetizers, side dishes, a main dish and Bon Bons for dessert.  At least, this busy mom doesn't. No, I need meals that are fast, healthy and filling for my growing family. In fact, 5 minutes meals would be just about the right amount of time.
I know you are asking yourself, how does meals get made in 5 minutes? It's called, the slow cooker. With a little prep ahead of time, meals can be made in minutes and bubbling away on your counter while you are sitting on the couch eating those Bon Bons.
Oh, I kid.
I wish I had Bon Bon time during the day.
Meal #1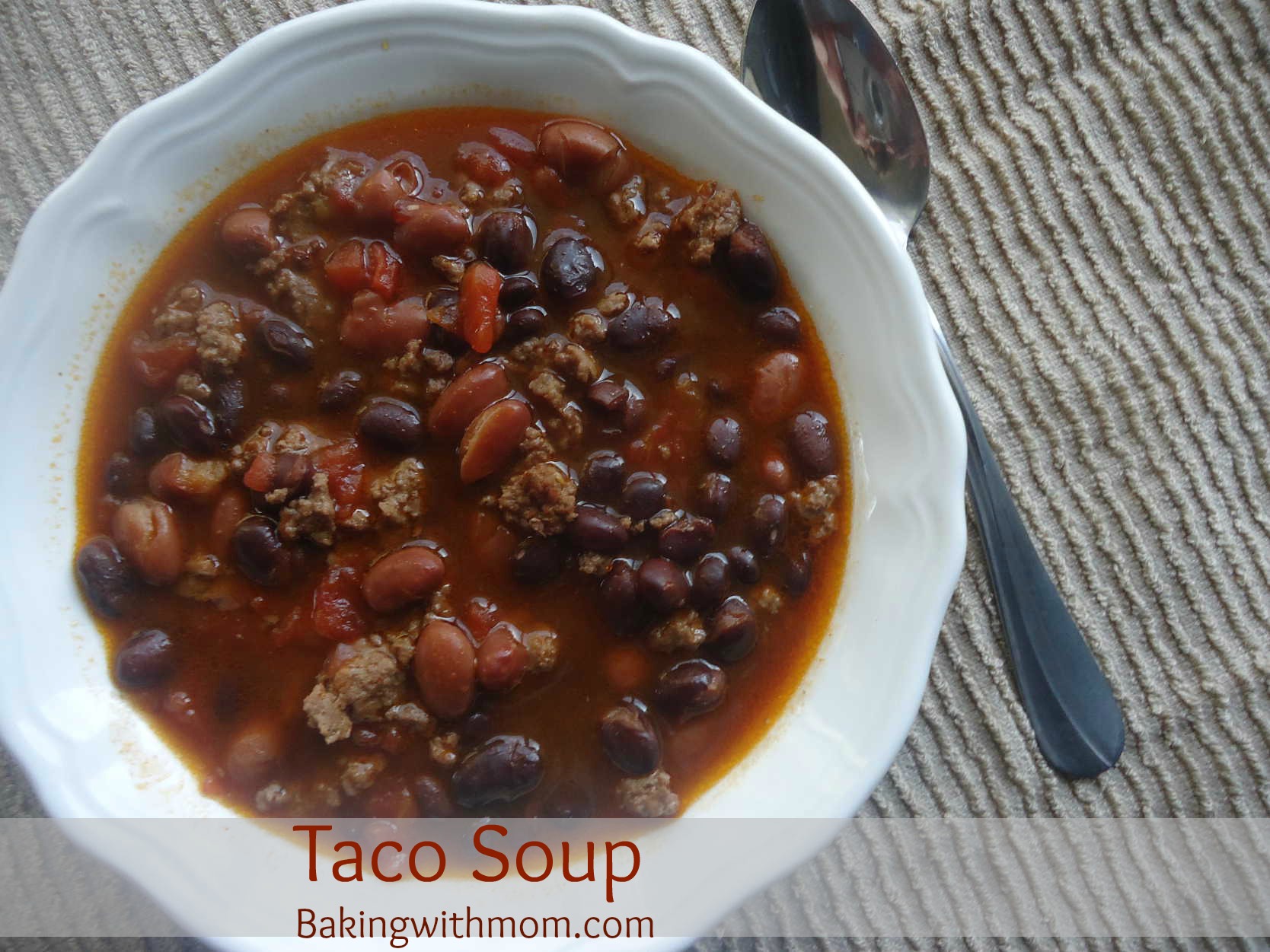 Tips: When you get home from the grocery store and you have just bought fresh hamburger, cook it. While you are putting away the other groceries, have the hamburger frying away on the stove. You will kill two birds with one stone and you will have hamburger to put in the freezer for later use. Label the container you put the cooked hamburger in and enjoy this 5 minute supper at a later date.
To Cook: Take out cooked hamburger, beans, tomatoes and put in slow cooker. Easy, dump and go meal. Let it cook while you are running errands. You can find the taco soup recipe here.
Meal #2
Tips: Have leftover ham from Easter? After a holiday when ham is on sale, or anytime of year, buy the ham and cook it. Cut the ham up and divide in portion sized bags. Freeze for later in the year.
To Cook: Place ham and beans in slow cooker. I do believe this meal takes 1 minute to prepare. :-) Let it cook in slow cooker while you are busy chasing the children. Find the ham and beans recipes here.
Meal #3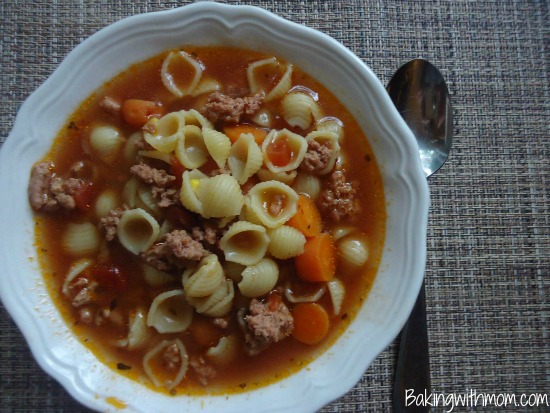 Tips: Same idea as the taco soup. Cook the hamburger ahead of time. When you are ready to make this soup in the slow cooker, add in hamburger and other ingredients. The only thing you will have to chop is the carrots.
To Cook: Chopping of the carrots does not take long. If the hamburger is already cooked in the freezer, this meal will be in the slow cooker in less than five minutes. Eat in the summertime as well as the winter. We do. Easy meals has no season. The hamburger soup recipe is here.
Meal #4
Tips: I think you are starting to see where I am going with this. Take your frozen hamburger and put it in a slow cooker with pizza sauce. The kid's favorite at our house!
To Cook: The best part of the pizza burger is the option to add any ingredients you want such as pepperoni or green peppers. Even chopping ingredients won't take long for this delicious supper.
What is your favorite go to quick meal? Are you following me on Pinterest yet? Be sure to check my boards for quick, family friendly meals and fabulous kitchen deals.