40+ Apple Recipes from great bloggers around the internet. Don't you just love fall?
It is apple season around here and apples are my favorite fruit. They are versatile, sweet, flavorful and tastes great with cinnamon or peanut butter. It can't possibly go wrong.
In honor of this delicious fruit, I put together a list of apple dishes with the help of some great bloggers.
Caramel Apple Pie Cookies Cincy Shopper
Homemade Apple Pie Filling Cincy Shopper
Apple Cinnamon Cream Cheese Bread Cincy Shopper
Apple Pie Tart Baking With Mom
Cinnamon Roll Apple Pie Recipe Three Different Directions
Slow Cooker Apple Cranberry Pork Loin Three Different Directions
Apple Dumplings DIY Budget Girl
Grandma's Apple Crisp My Joyfilled Life
Homemade Apple Pie Jam Thrifty DIY Diva
Caramel Apple Poke Cake Thrifty DIY Diva
Caramel Toffee Apple Parfaits Farm Fresh Eats
Slow Cooker Apple Chai Farm Fresh Eats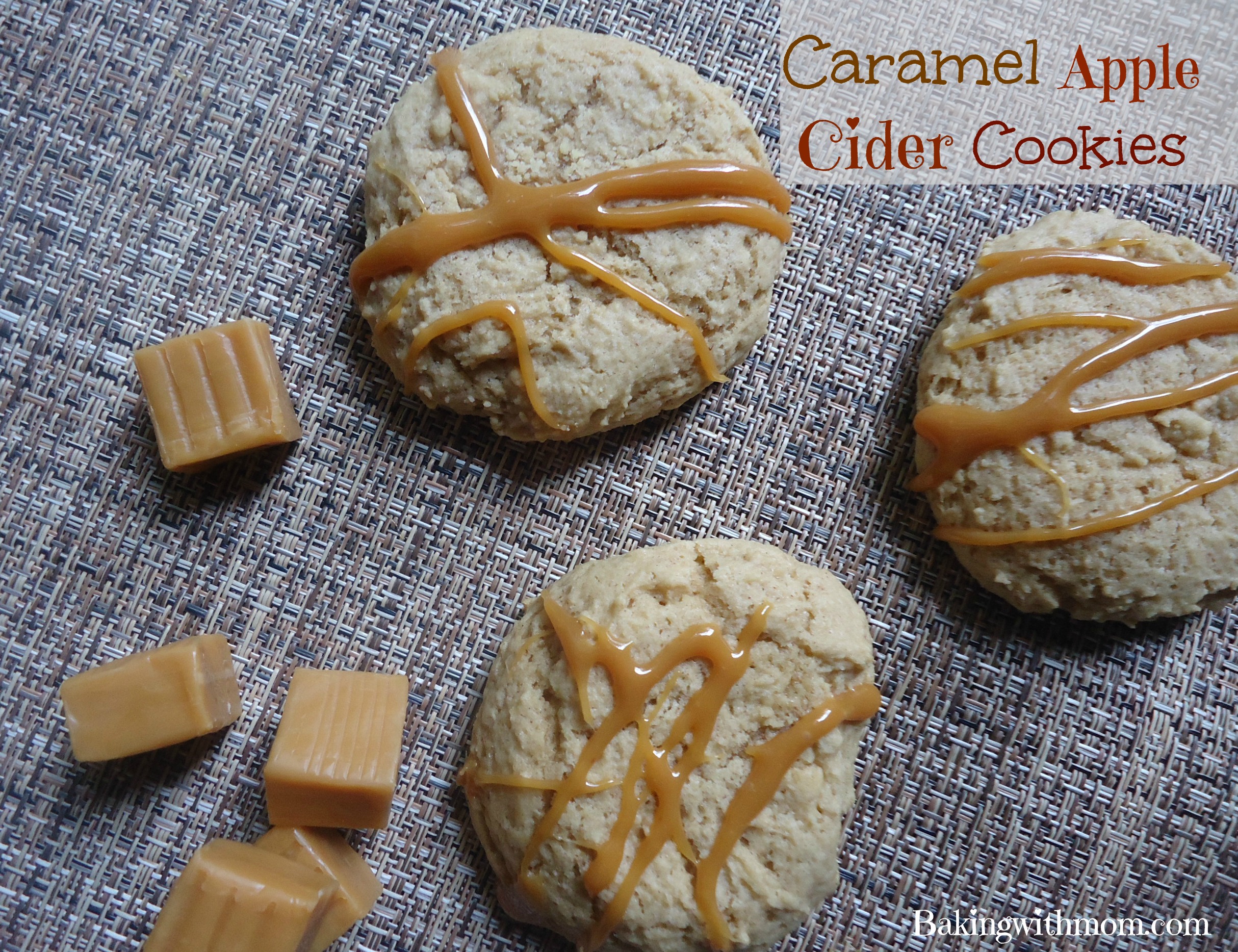 Caramel Apple Cider Cookies Baking With Mom
Apple Sandwiches Thrifty Jinxy
Cranberry Apple Walnut Stuffing Thrifty Jinxy
Freezer Friendly Apple Crisp Must Have Mom
Apple Pie Waffles Must Have Mom
Apple Cinnamon Pancakes Homemade Hooplah
Caramel Apple Pizza Simply Stacie
Caramel Apple Dump Cake Simply Stacie
Caramelized Apple, Onion And Ham Bruschetta  More With Less Today
Homemade Applesauce Mission To Save
Slow Cooker Apple Cider Six Dollar Family
Apple Pie Oatmeal Cookies The Frugal Navy Wife
Fried Apple Pie Egg Rolls The Frugal Navy Wife
Apple Pie Salsa Frosting And A Smile
Cheddar Cheese Pie With Apple Filling Dr. Jean Layton
Apple Streusel Traybake Kitchen Sanctuary
Stuffed Apples With Crumble Topping Kitchen Sanctuary
Apple Cinnamon Rolls With Cream Cheese Frosting Everyday Savvy
Apple Coconut Waldorf Salad Mama Likes To Cook
Easy Apple Dumplings Cleverly Simple
Cranberry Apple Pie I Am A Honey Bee
Overnight Apple Pie Breakfast Pudding I Am A Honey Bee
Caramel Apple Crumble Bars I Am A Honey Bee
Maple Apple Spice Cake A Calculated Whisk
Maple Apple Donuts Caroline's Cooking
Green Apple Salad Vegetarian Gourmet
Apple Pie Puff Pancake Bren Did
Caramel Apple Dump Cake Snappy Gourmet
Homemade Applesauce Mission To Save
Pumpkin Spice Apple Chips Peace Love And Low Carb
Cinnamon Apple Muffins Seasonal Family Fun
Harvest Cake Rock-A-Bye Parents
Apple Brown Betty The Gracious Wife
What is your ultimate, favorite apple recipe? Mine? Apple pie. I would love to hear yours in the comments!