Very rarely will you find my house cake mix-less.  We are almost never without a box of cake mix in the pantry.  When I go shopping, I always, always look for the cake mix to be on sale and stock up when they are at rock bottom prices.  Is it because we eat a lot of cake, you wonder?  No, actually not. Only at birthday parties will we typically eat the cake with frosting.  No, it's because of all the other delicious recipes I can make with a cake mix.
I wanted to highlight all the great recipes one can make with a boxed cake mix so I rounded up 11 of my favorite desserts using a cake mix.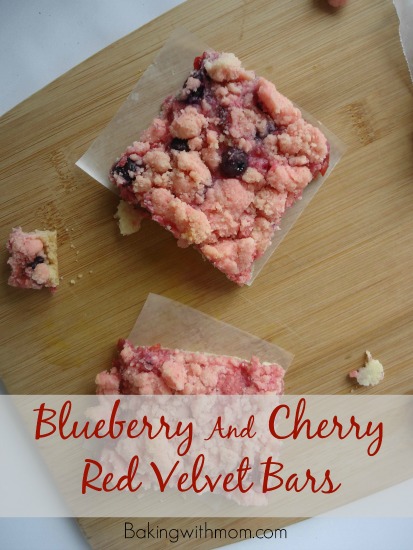 ::Easy to make, these blueberry and cherry red velvet bars started with a french vanilla cake mix and ended with a red velvet cake mix. A great flavor combination.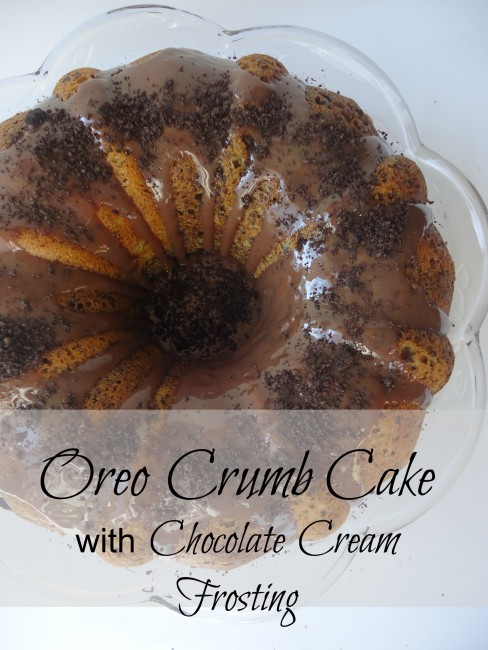 ::Oreo Crumb Cake looks amazing and deceptively complicated but it starts with a basic box cake mix and Oreos.  Can't go wrong with Oreos.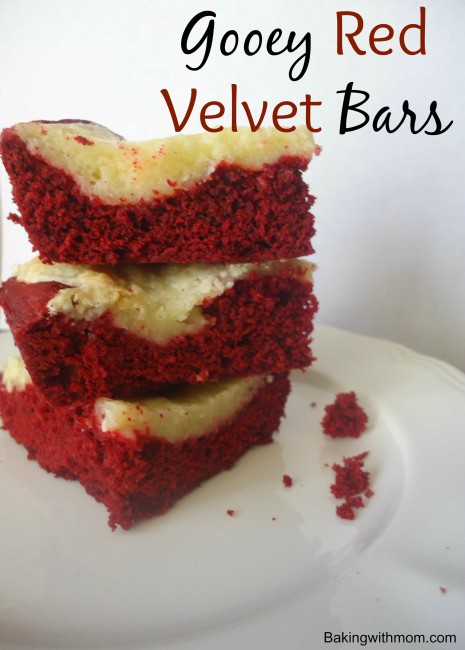 ::A spin off of Gooey Butter Cake, these Gooey Red Velvet Bars are a treat to the eyes and to the taste buds.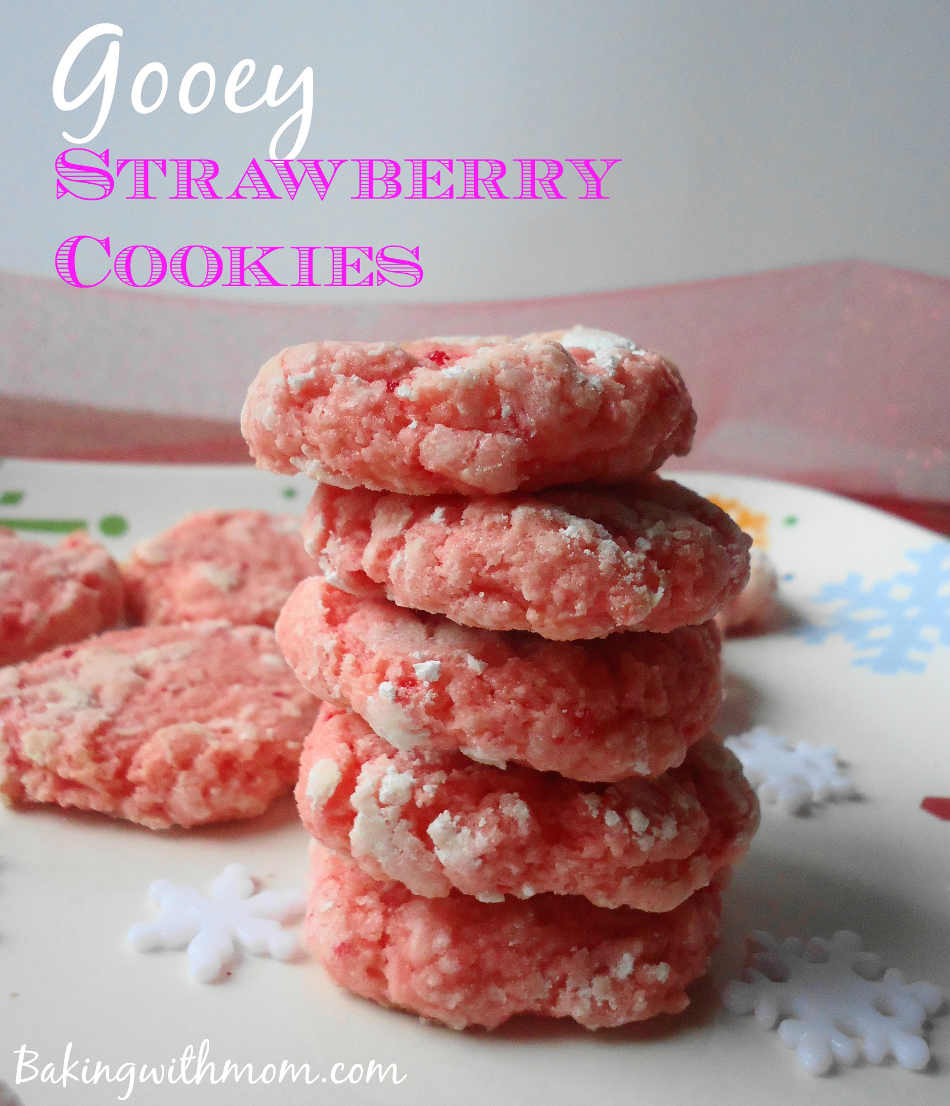 ::Seeing a "gooey" theme here?  I have made the Gooey Strawberry Cookies a few times now and always to rave reviews.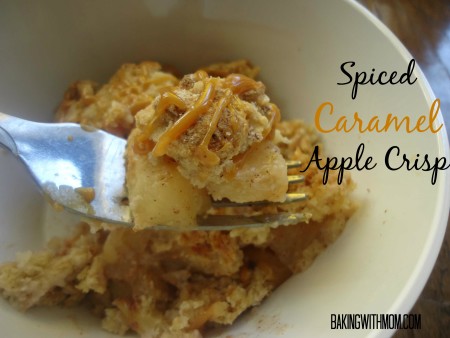 ::Actually, seeing this again makes me wants to make it.  I enjoy all things apple.  Anyway, this Spiced Caramel Apple Crisp recipe was inspired by a spiced cake mix.
::Raspberry Sherbet Cake-please don't let the name fool you.  It is easy, it tastes great and yes, it starts with a boxed cake mix.
::Yes, these are Rice Krispies.  Except, a BIG except, I used cake mix in the marshmallow batter.  Oh, yes I did.  During the melting marshmallow stage with the butter, add 3 Tablespoons of strawberry cake mix.  Stir and add Krispies as directions say.  That is it and they are great.  The picture doesn't really show it, but the Krispies are a pink color.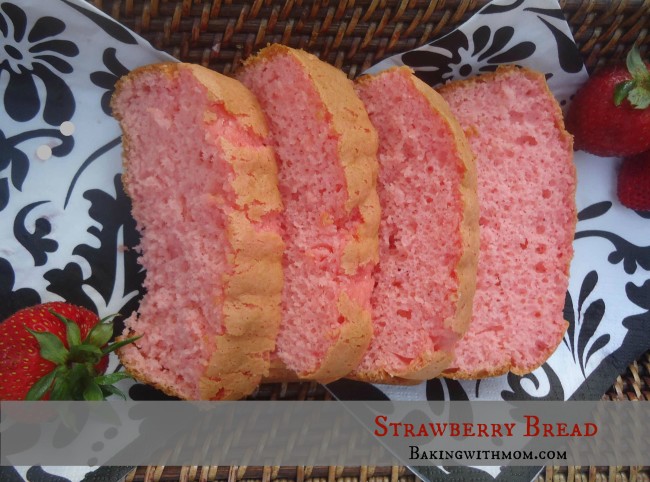 ::Strawberry Bread was enjoyed by our family.  It is an easy recipe and great for the kids to pack in their lunch.
::Pumpkin Apple Cake is a cake with only a few ingredients.  It is easy, it is quick and it is really very healthy. All starts with a cake mix. Yum!
::The classic Gooey Butter Cookies.  Made it once a few years ago.  Have made it multiple, multiple times since.  Quick cookies for those last minute cookie making needs. All starts with a cake mix.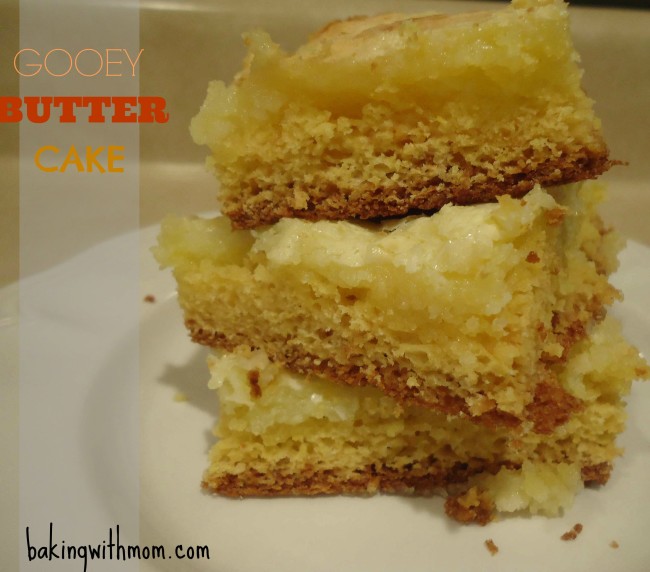 ::Gooey Butter Cake is a recipe of my mother-in-laws.  A favorite of my husband's, I now make it for him.  Need something quicker? Try the Gooey Butter Cookies above. :-)
Do you have a favorite recipe you use with a cake mix?  Let me know about it!